Bryan Feiler's blog
October 27th, 2009 at 2:23PM
October 27th, 2009 3:52PM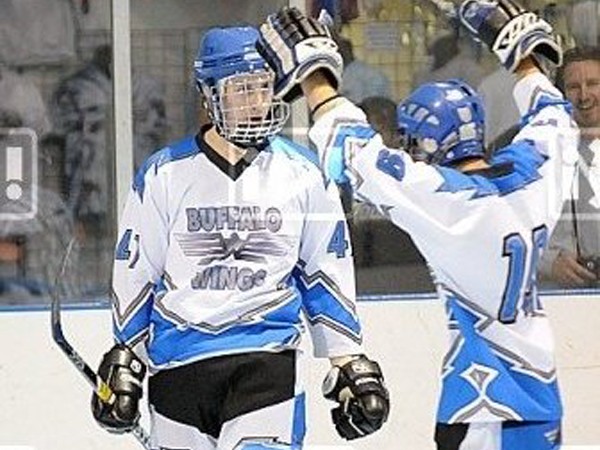 ---
Bryan Feiler here with my first ever blog on the Buffalo Wings Website. I'm happy to be back in Buffalo and playing some Wings hockey. Myspace Predators go for a 5-1 record tonight in the Monday Bronze league and tomorrow I'll be playing with Malibu with a trip to the finals on the line.
But the reason I'm really here is to talk about the UB Wings. I took over as president this year and things are already off to a good start. The B squad went 2-1 in pre-season without former ECRHA All-Stars, Power Forward Jeff Elias and MLRH bruiser Nick Narchus. Then we opened up the regular season with the same result, losing to Towson then outshooting our next two opponents a combined 91-16 for two wins.
The D1 team has been flawless going 3-0 in pre-season including a win against last year's ECRHA Champions Rhode Island, a game in which they were down 3-0. The following weekend in Harrisburgh they went 4-0 and with the exception of close game against Stony Brook they dominated all weekend. The 3 rookies on the team Matt McNeil, Mike Kaminska and Chris Kendall all had big weekends. Tyler Walser is currently tied for first in points in the nation. The all time leader in Michigan attempts, Alex Christie jumped between the pipes for the D1 squad this year. He leads the nation in wins and he is top 3 in GAA and save pct while the two goalies ahead of him have only seen limited action. That does it for the UB Wings until mid November as we travel back to Feasterville.
This is Bryan Feiler telling you to get Saucy!