Sunday Bronze Champions Crowned!
Dangle Inc. takes the championship with a 9-7 win over Monin
November 4th, 2009 at 2:37PM
November 4th, 2009 4:41PM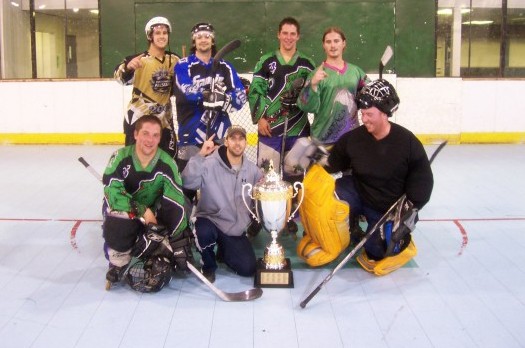 ---
Dangle Inc. took the floor last night against perennial powerhouse Team Monin in the Bronze Championship game. The game was back and forth throughout, with Dangle Inc. limited to 4 guys until the 2nd period. Dangle broke it open late and then went to a classic control game to take the gold. Final Score - Dangle Inc. 9 Monin 7. Bryan Dudziak was the top scorer in the division and Jason Flowers took home top goalie honors.
Congratulations to Dangle Inc. and Team Monin.