Tuesday Silver Champions Crowned!
Lords of the Rink take the championship with a 5-4 win over Gold's Gym
November 4th, 2009 at 2:42PM
November 5th, 2009 1:52PM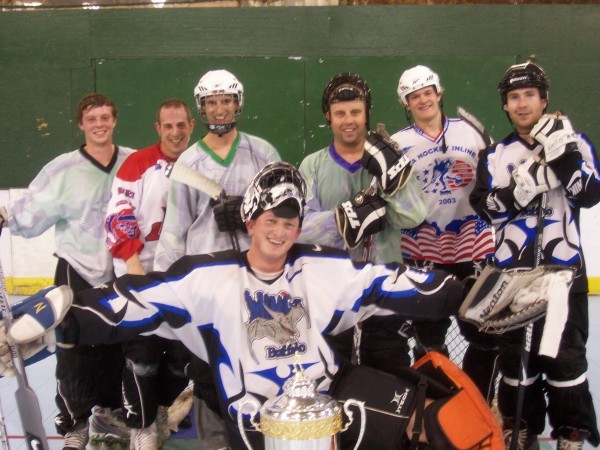 ---
Tuesday night, the dream was finally realized. The Lords of the Rink have been together for years, always without Championship success, that is until now. The Lords of the Rink defeated Gold's Gym 5-4 to bring home the Gold for the first time in franchise history. The game started off as a typical chess match in a game with stakes this high. Each team felt each other out, looking for a weakness. Gold's Gym struck first as Nicky Guagenti pounced on a loose puck in the slot and fired it home blocker side. The Lords pulled even late in the first with a Tyler Walser tally on a semi-breakaway. The 2nd period was all Lords as they jumped out to a 5-1 lead on goals by Tyler Walser (2), Shawn Golden, and the eventual game winning snipe by none other than Jason Lee Flowers, who else? The 3rd got very interesting as Gold's started to skate like banshees in a wild comeback attempt. Captain Haak put in a backdoor pass from Guagenti, and another off his own rebound. Nicky added another on yet another loose puck turnover in the slot, but the short-handed Gold's Gym team ran out of gas. Shorthanded with only 4 skaters, Gold's was unable to capitalize on a last minute powerplay opportunity, as Chris Gump was able to slam the door shut for good and ensure the victory. A great game to conclude a great session!