Hallucination takes home the GOLD!
November 10th, 2009 at 5:26PM
November 17th, 2009 6:04PM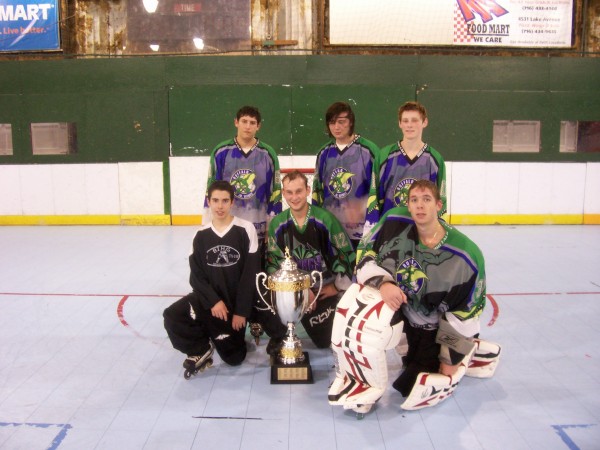 ---
Hallucination took home the Copper League Gold Medal last night as they defeated the #9 seed Aces 8-4 in the Championship game. They made it to the finals after downing the Stampede 11-4 in the semifinal game.
Let's give the Aces a little credit here as well. It's not very often you see a #9 seed make it to the Championship game. They were able to knock off the #1 seeded Lumberjacks 5-4 in the other semifinal matchup, in overtime!
Looks like the Copper division is going to be similar to this past session, so it should be another competitive, and fun division!
Congratulations to Hallucination for a great season.