Shop Buffalo Wings!
Official Buffalo Wings apparel is only at Miniticks.com
December 18th, 2009 at 5:38PM
December 24th, 2009 4:44PM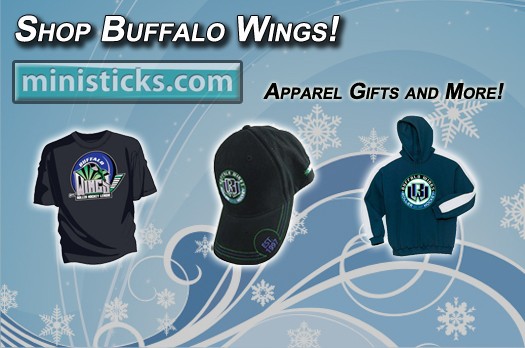 ---
Hey Wings fans, it\'s the holiday season and what better way to show your love of the Buffalo Wings than buying Official Buffalo Wings apparel at
ministicks.com
.
Whether you\'re looking for a warm sweatshirt, a sleek t-shirt, or a stylish hat,
ministicks.com
has what you\'re looking for. Now you can wear Buffalo Wings gear with pride.
This holiday season, give the people you love the gift of Official Buffalo Wings apparel, only at
ministicks.com