Wings Seeking Officials and Scorekeepers
Spring/Summer 2010
March 9th, 2010 at 11:37AM
March 15th, 2010 7:03AM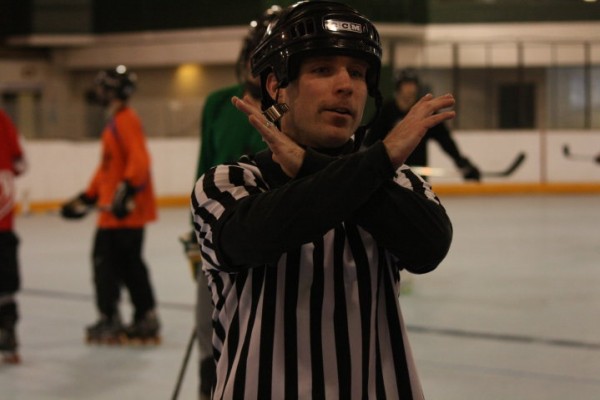 ---
Buffalo Wings Seeking Referees and Scorekeepers
3/9/2010

The Buffalo Wings are looking to add a few new faces to their officiating crew for the upcoming Spring/Summer session at the Amherst Pepsi Center. "With so many teams and so many games every week, you can never have enough qualified referees," says Eric Haak, President of the Buffalo Wings. "We are looking to provide every team and player with the best in-game experience possible which includes a team of officials that is not only dedicated, but also qualified. I want every team and every player to perceive our officials as hard working, fair, and well schooled in the game of Roller Hockey."

Qualifications for the Buffalo Wings officiating crew include reading and understanding the 2010 USA Hockey Inline Rules book in full, successfully completing a 50 question exam in which USA Hockey Inline requires that you correctly answer 40 out of 50 questions correctly. Candidates who fail to achieve this score on the first attempt are welcome to re-take the exam. Once the candidate understands the book and has successfully completed the exam, they are sanctioned by USA Hockey Inline as a certified official and are ready to start officiating games. Candidates will then be interviewed by the Head of Officials Steven Wright and assigned to games accordingly. All officials are subject to random game screenings every two weeks without notice to make sure they are maintaining a high level of competitive quality. All officials will be required to attend mandatory meetings throughout the spring/summer to go over issues, rules, and other discrepancies.


Scorekeeper responsibilities include operating the game clock, scoreboard, and updating statistics throughout each game. All scorekeepers are required to do a six game sit-through with an experienced member of our scorekeeping team before managing games on their own.
Games are usually assigned in 2-3 week increments. If you are interested in officiating or scorekeeping, please contact Steven Wright -
[email protected]