Limited Edition Wings Shirts!
On Sale Now! All Sizes and Colors in Stock!
March 26th, 2010 at 4:54PM
March 26th, 2010 9:07PM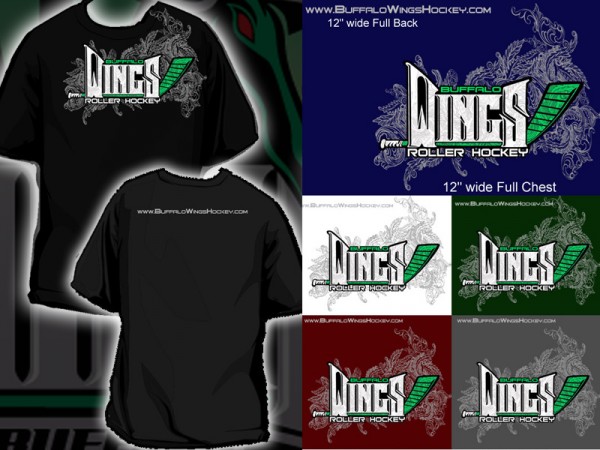 ---
The Buffalo Wings are proud to unveil their All New Limited Edition shirts! They will be available at the rink, starting Monday March 29th. We have all sizes and colors (listed in picture) in stock! Prices are $15 each or 2 for $25! Get them now while supplies last!