35 and Over Open Skate Info
$7 per skate
May 20th, 2010 at 3:42PM
May 20th, 2010 7:52PM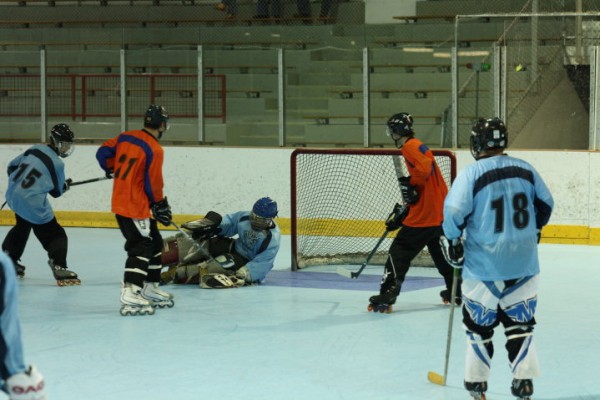 ---
Dates and Times:
10:00 pm Wednesday night game dates (6/2, 6/9, 6/16, 7/28, 8/4, 8/18, 8/25)


9:00 pm Saturday nights through August. (No games 6/5, 6/19, 6/26, 7/3 due to Ice Hockey tournament).

The 35+ skate is open to all Beginner and Intermediate hockey players that are looking to have some fun. A scrimmage is always formed and the competitive atmosphere is pretty mild. The group was formed a few months ago and seems to be really taking off.