Enjoy The Break Everyone!
We will see you for the second half of the season on July 5th.
June 17th, 2010 at 10:39AM
June 17th, 2010 4:37PM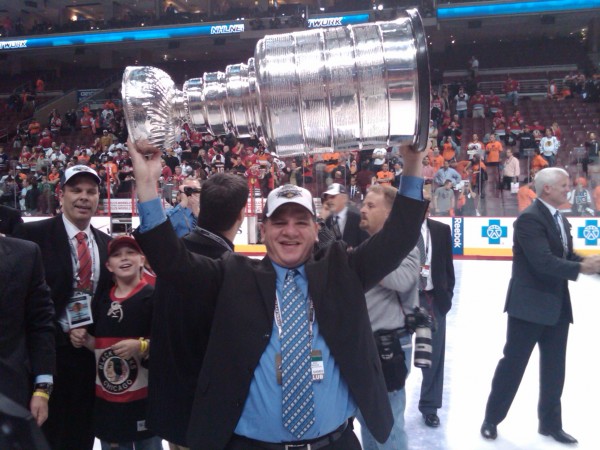 ---
We are currently on break until Monday July 5th. The Amherst Ice Center is hosting it's annual NAPS tournament. If anybody needs to contact a Buffalo Wings Staff member during the break, please click
here
for contact info.
The picture shown with this headline is former '97 Wings RHI goaltender Mark Bernard hoisting the Stanley Cup!