TORHS FINALS - UPDATE 07/10/10
Follow the Wings as they fight for National Championships!
July 10th, 2010 at 6:09PM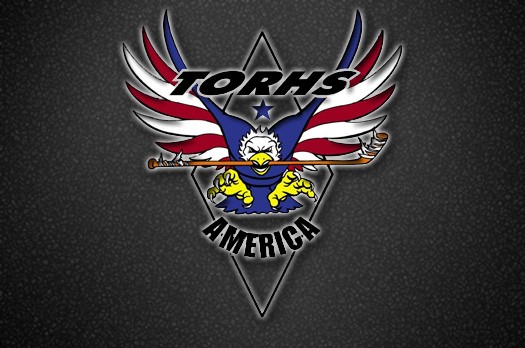 ---
Follow the Revision Buffalo Wings as they will be competing for National Championships in the 16u (A), 18u (AA), 21u (AA), Adult Gold, 30& over, and PRO divisions!
UPDATES:
07/10/10

MIDGET AA DIV SILVER MEDALISTS!!!!
07/08/10

JUNIOR AA DIV CHAMPIONS!!!!
07/05/10
ADULT GOLD DIV CHAMPIONS!!!!
There was no doubt about it that the Buffalo Wings Adult team was a force to be reckoned with at TORHS Nationals in Taylor, Michigan. The team of 10 guys dominated the Adult Men's Gold Division by going 5-0 through out the tournament. This win makes that back to back National Championships for the Wings at TORHS. Led by player/coach Mike Vertino, the Wings only had one thing on their minds that weekend & that was winning. "The only thing better than winning one national championship is winning two" said Vertino, "We win as a team and we lose as a team, it's pack mentality".
As the championship game was about to start, the Wings decided to be introduced as a team instead of individually which shows the unity of the team. Starting things off for the Wings was defenseman Greg Brick, scoring the first goal with an assist from Shaun Golden. However, Motor city Assault managed to slide 2 goals past the wings making it a 2-1 game. By the end of regulation, the score was tied at 3. Scoring for the Wings was Mike Bienias with an assist from Vertino, and Ryan Wachowiak with an assist from Kevin O'Connor. As overtime started the wings were ready to end it. Both teams had great chances to end the game, but it was the Buffalo Wings who prevailed. As Shaun Golden setup work horse Kevin O'Connor who sniped it past the Motor City Assault goalie to win the championship.
The Wings were missing key offensive threat Ryan Vertino, which would have made the Wings an even greater competitor than they already were. Eric Werner received the Top Goalie award and Greg Brick received the championship game MVP.