Inline Marathon Sign-ups
Saturday March 5th through March 6th
September 12th, 2010 at 7:33PM
December 31st, 2010 11:37PM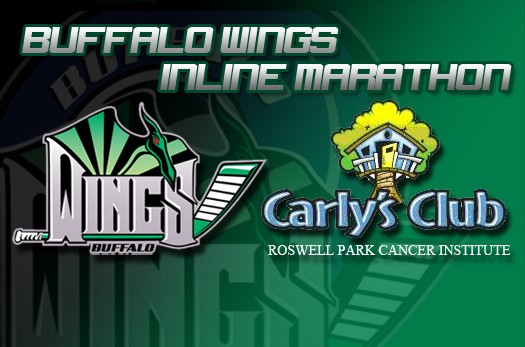 ---
Sign up sheets for the Roller Hockey Marathon to benefit Roswell Park are now available at the registration table near the Feature Rink locker rooms. The Marathon will take place Saturday March 5th in the early morning until Sunday March 6th in the afternoon (exact times TBA).

Our goal is to break the Guiness World record of 24 hours by 3 or more hours going at least 27 hours. Registration is limited to players 18 and over and to the first 32 skaters and 4 goaltenders. The registration fee of $50.00 is due at time of registration. Additionally all registered participants will be required to collect at least $100.00 in donations or pledges by the start of the event.
Prizes will be awarded for reaching pledge milestones over $100.00 as well as a Grand Prize for the highest pledge earner (prizes TBA). All proceeds will go to Roswell Park Cancer Research Center. Also, all participants will receive a commemorative jersey to be worn during the Marathon.
Sign up now to guarantee your spot in this memorable event. Anyone interested in helping by volunteering at the event but not interested in playing, there will be a separate sign up at the registration table as well. We look forward to seeing everyone in March for this extremely worthwhile cause.
To reserve your spot contact Mike Angstenberger.
Thank You BW Staff