Buffalo Wings Look to Regain Their Title...
Wings Return to MLRH - ROSTERS ANNOUNCED
January 5th, 2011 at 10:45PM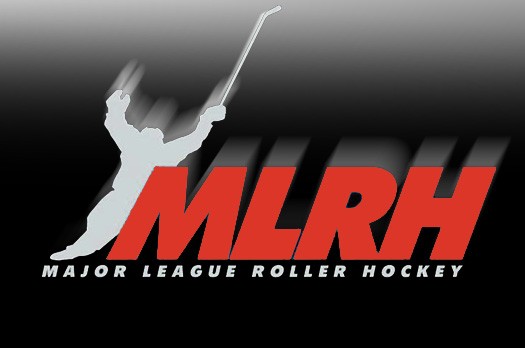 ---
Here we go again... January 2011, The Buffalo Wings look to regain their title as champions in the Major League Roller Hockey tournament at Joe Dumar's Fieldhouse. Recall back to May 2009, amongst an arena filled with fans, the Buffalo Wings took the cup in a 7-5 victory over Florida Fusion. As the Wings prepare to make their first tournament appearance of 2011, Buffalo Wings President Eric Haak had this to say about the upcoming event, "Being a part of MLRH is a great opportunity to showcase the Wings talent on the national circuit". With a long standing history of pro level play, MLRH continues to grow into one of the nations most elite standing leagues.
The Buffalo Wings are excited to announce John Brown as the new head coach of this years MLRH pro team, who's roster will be released in early 2011. Making his coaching debut in the pro division, John Brown is coming off a strong 2010 tournament campaign. Looking for history to repeat itself, the Buffalo Wings and John Brown are ready for the challenge ahead of them in regaining their champion status! To follow their quest for victory, stay tuned to buffalowingshockey.com for the latest updates and statistics.
ROSTER -
Kevin Oconnor - 9/7/84 Buffalo, NY 5'9 170shoots right, Forward
Steve Kinney- 7/18/87 Buffalo NY 5'9 196 shoots left, Defense
Nick Narchus- 10/22/88 Buffalo, NY 5'9 195 shoots right, Defense
Mike Bienias- 2/19/91 Buffalo, NY 5'8 154 shoots right, Defense/Forward
Tyler Hillhouse- 4/18/91 Brampton, Ontario 5'11 175 shoots left, Forward
Mike Vertino- 4/27/80 Buffalo, New York 5'10 195 shoots left, Forward
Justin Banaszak- 10/29/90 Buffalo, NY 5'10 165 shoots left, Forward/Defense
Cory Clark- 6-18-87 Buffalo NY 5-10 160 shoots left, Defense
Kyle Sipperley 6-16-91 Commerce Township, Michigan 6'0 165 shoots right, Defense
Ryan Rogalski 3/24/90 Buffalo NY 6'1 205 shoots right, Forward
Pat Reynolds 7/22/88 Lockport, NY 6/0 170 shoots left, Forward
Shaun Golden 12/07/88 Long Island, NY 5'9 175 shoots right, Defense

G. Robert Tates 7/03/91 Buffalo, NY 6'5 250 catch left
G. Eric Werner 4/2/85 Marilla, NY 5'11 185 catch left