Adult Instructional Hockey
New for 2011!
March 9th, 2011 at 5:00PM
March 10th, 2011 8:29PM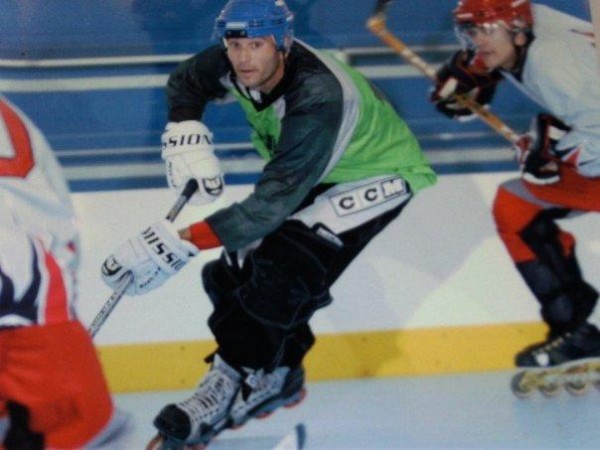 ---
New for 2011 Adult Instructional Hockey
The program begins Wednesday May 11th at 9pm, extending 8 weeks. The cost incurred is $80 for the
season or $12 per session (Registration Form Must be filled out even if attending by the session - please mark By Session on the form and accompany it with 1st session payment of $12). FREE JERSEY included!
*This program is designed for Beginner Players, but Intermediate Players will benefit as well.
Focus will be on stopping, cross overs, stick handling, shooting, passing, game and positional play.
The program will be run by Eric Haak, who has 15 years of roller hockey experience both as a player and coach at the most elite level of pro play.
All sessions will be taught in a low pressure, fun filled atmosphere.
Equipment Required, cup, shin pads, pants (pajama pants or sweat pants are acceptable), skates with indoor wheels, gloves, elbow pads, jersey, helmet, gloves.
All Players must have USA Hockey Insurance (Inline) usahockeyregistration.com