All Pro Science Sunday Leagues
Buffalo Wings Hockey League teams up with All Pro Science!
April 5th, 2011 at 3:47PM
April 8th, 2011 12:00AM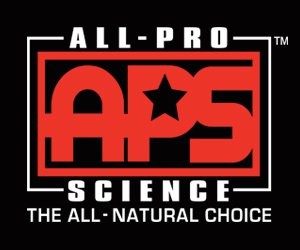 ---
In our efforts to provide our players with the most well rounded experience in town, the Buffalo Wings have added yet another dimension to the physical aspect of play. We have teamed up with All Pro Science, an all natural supplement company (Owned and operated by superstar All World TE Tony Gonzalez), in promoting overall health and well being. The Buffalo Wings are proud to announce All Pro Science as our newest sponsor of this summer's Sunday adult divisions, now known as the All Pro Science Sunday Bronze/Copper/Iron divisions respectively. In addition to provided us with prizes for first and second place winners in each division, All Pro Science has agreed to provide us with products from their supplement line, including a post workout recovery drink, as well as veggie and grass fed whey protein. Over the course of the season, we will be sampling the supplements to any inviting player or spectator looking to fuel their body to achieve an ultimate mind and body transformation. We will also have a limited quantity of individual sample packs on hand for distribution. Dates for the sampling are yet to be determined, but stay tuned to
http://buffalowingshockey.com
for details!