ATTENTION ALL PLAYERS!
Summer 2011 Rules and Procedures you will need to know for game 1!
April 15th, 2011 at 9:07PM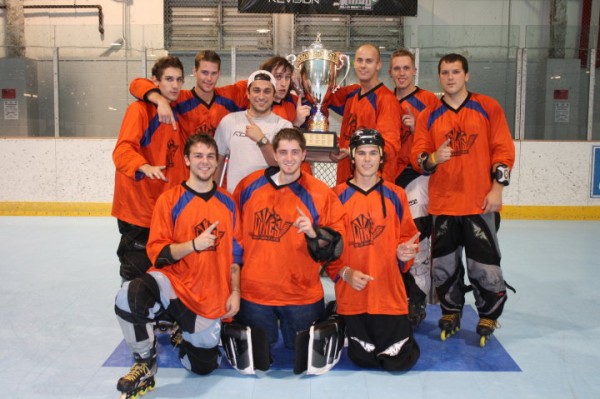 ---
Summer 2011 Rules and Procedures
With Adult, 18u and 16u registration officially closed, the time has come to get the 2011 Buffalo Wings Summer session underway! We have been working extremely hard behind the scenes to rejuvenate the leagues to provide you with the best inline experience in town! As the excitement and competitive spirit begins to build, there are a few rules and procedures that MUST be followed by every player before the puck drops for GAME 1...
- ALL players must have USA Inline Insurance prior to taking the floor,
NO EXCEPTIONS
. Should you still need to obtain the insurance, an online option has been made available, as we will no longer be accepting paper forms. Please click on
USA Inline Insurance
to register.
- ALL players must sign the roster AND a brief waiver form prior to taking the floor, again
NO EXCEPTIONS
.
- ALL players must provide a minimum deposit of $100 prior to taking the floor for game 1. Should you compete on multiple teams, the 20% discount will be taken off the final portion of your payment. ALL players must be paid in full no later than
WEEK 4
, again
NO
EXCEPTIONS
.
Once all of the above are complete, you will receive your jersey. Under no circumstances will any player receive a jersey if any of the above requirements are not met. Team captains cannot receive jerseys until ALL players are properly signed in. When you receive your jersey, it is your responsibility to notify a Buffalo Wings staff member of the corresponding number to be placed on the roster. Failure to do so will exclude you from the statistics system, therefore not accounting for your individual productivity.
Although we are implementing a few new required steps prior to game play, it is within the best interest of our players and the organization to provide everyone a safe and exhilarating environment with which to play. We are all eager to get the summer session rolling as we anticipate it to be the best one yet!