Sweet Melody's Italian Gelateria
Buffalo Wings Player card -10% off!
October 24th, 2011 at 9:35PM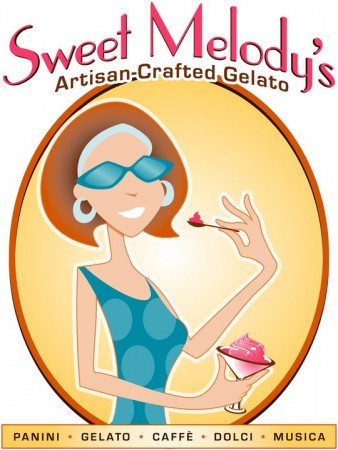 ---
8485 Transit Road
Clarence, NY 14051
Phone: 716-580-3227
Receive 10% off of your purchase with your Buffalo Wings Players Card.

Welcome to Sweet Melody's Authentic Italian Gelateria. Family-owned and managed, we are proud to offer delicious homemade Italian specialties, coupled with musical entertainment and exceptional service. Allow our talented singing staff to entertain you while you relax and indulge in an Italian treat!
What is Gelato?
Often called Italian Ice Cream, gelato is actually much more. With less than half of the butter fat of premium American ice cream, (less than 8% vs. 18%) - gelato is less solidly frozen but denser than ice cream. This results in a dessert with a more intense flavor and a richer, creamier texture. Sorbet is similar to gelato but made with fresh fruits at their peek of ripeness. Sorbet contains no diary and is therefore fat free.