FLEX Divisions
Schedules will start being posted this evening 9/28
September 29th, 2011 at 12:15AM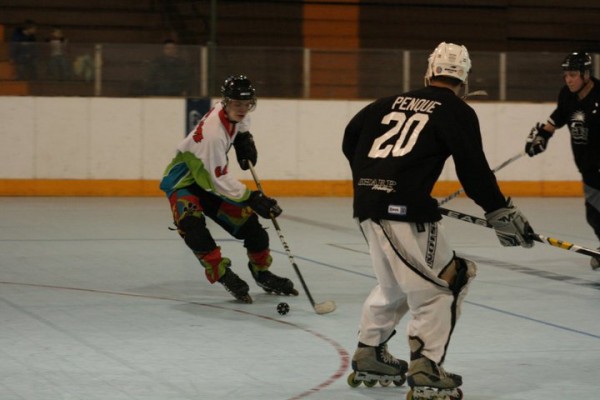 ---
League Information for Week 1
With the Summer 2011 session officially behind us, and after a short break, Western New York Roller Hockey is making its return for the Fall 2011 session at the Kenan Center in Lockport, NY. Registration has been booming over the last few weeks, are we are gearing up for one of the largest sessions at Kenan Center to date! With that being said, there are just a logistics to take care of before competition can get underway. In keeping with tradition, an individual deposit of $50 per player will be required prior to the start of game 1. For those who planned ahead, full session payment will be accepted, however not required until week 4. The $50 deposit is MANDATORY for ALL players looking to take the floor, and let it be known that NO exceptions will be made.

New this season, the Western New York Roller Hockey organization will be introducing the WNY Roller Hockey Membership. For a small fee of $30, membership will include participant accident coverage, FREE open hockey throughout the 1st session at Kenan (please refer to the
open hockey schedule
on our website for details), a free
Buffalo Wings Player Card
offering special member-only discounts at participating sponsors, highly discounted products from Revision Hockey, and the monthly Buffalo Wings newsletter, with more benefits in the works! Open enrollment into the membership will be in house during week 1 registration, with benefits extending from September 1st 2011 - August 31st 2012. All players will be required to purchase this membership prior to playing in game 1. We are looking forward to taking the excitement and exhilaration of the Northtowns Center to our new venue, the Kenan Center, we hope to see you all there!
Additional Info

*Each player must have a $50 deposit in order to play (balance due before game #4)
*Goaltenders are a $60 Flat fee
*Each player must purchase WNY Roller Hockey membership

*Referee fees are now $20 per team per game
*Full schedules will be posted after week 1
Sunday Flex Divisions
Iron
1. Necessary Roughness
2. Lawn Jockeys
3. Beer Growlers
4. LumberJacks
5. Flying Squrrels
6. Short Winded
7. Vernando Construction
8. Team Rauh
(Sunday Schedule will be posted in the evening of 9/28/11)
Copper
1. Horse Collar
2. Delta Sexys
3. Inline Genocide
4. Old Red Machine
5. Perestroika
6. Robot Chicken/Bad Publicity
(Sunday Schedule will be posted in the evening of 9/28/11)
Bronze
1. Dangle Inc
2. Half Decent
3. Monin
4. RV Nation
5. Chuck Norris
6. Bad Publicity/Robot Chicken
(Sunday Schedule will be posted in the evening of 9/28/11)
Monday Flex Divisions
ALL 1 Division
(Monday Schedule will be posted in the evening of 9/29/11)
Tuesday Flex Division
ALL 1 Division
(Tuesday Schedule will be posted in the evening of 9/29/11)