TCS Finals 2012
Coming to Buffalo July 19th-23rd (Youth Rec Division Added - Players Wanted!)
June 13th, 2012 at 3:00PM
June 14th, 2012 3:09PM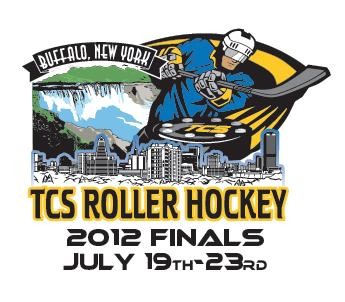 ---
Youth Rec Division Just Added - PLAYERS WANTED - CLICK HERE
TCS Roller Hockey is excited to announce that our 3rd Annual Finals will be held July 19th-23rd, 2012 in Buffalo, NY! The event will be held at two of our favorite roller hockey venues, Northtown Center (formerly known as the Pepsi Center) & Cheektowaga Rec Center. These great facilities are only 10 minutes apart, so our participants will have the opportunity to play on multiple surfaces without the inconvenience of a long commute.

This is the ONLY Roller Hockey Tournament that you NEED to Play in 2012! Here's why.........
TCS Roller Hockey has decided to change the game. We will no longer require teams to play in one of our regional tournaments to qualify for our Finals! All teams are open to participate in what promises to be the most well run, competitive, and exciting roller hockey tournament in 2012! No other tournament puts forth more energy and rewards its participants more than TCS Roller Hockey. No one!

Not only are we jacked up about this opportunity, but we are privileged to have the support of some of the key players from the Amherst Center and the Cheektowaga Rec Center. Here's what they had to say when asked about TCS Roller Hockey coming to Buffalo:

"I was elated to hear TCS Roller Hockey had selected Buffalo to host the 2012 Finals. Summer 2012 will prove to be an exciting time for the roller hockey scene here in Buffalo, and I am pleased to be partnering with Cheektowaga Recreation Center and TCS Roller Hockey on this venture. Buffalo is sure to offer an environment full of energy, enthusiasm, and a competitive spirit, perfect for an event such as this."
Eric Haak
President and CEO
Western New York Roller Hockey

"Having the TCS Roller Hockey Finals coming to Buffalo and the Buffalo Storm being involved with a great organization like the Buffalo Wings, will be like blowing fresh life into the clay for Inline Hockey in the Buffalo area!"

Tony Pierino
Buffalo Storm Inline

It is so refreshing to see two great roller hockey organizations like the Buffalo Storm and Buffalo Wings come together to support each other, and this event, for the betterment of the sport we love. Just another reason to believe that this Finals will be the can't miss Tournament for 2012!

For more information on TCS Roller Hockey and our upcoming events, please visit
www.TCSRollerHockey.com
.

We wish you and your family a great New Year and hope to see you on the rink really soon!