FINAL Flex Divisions!!!
Every team please read
May 26th, 2012 at 7:16PM
June 13th, 2012 4:22AM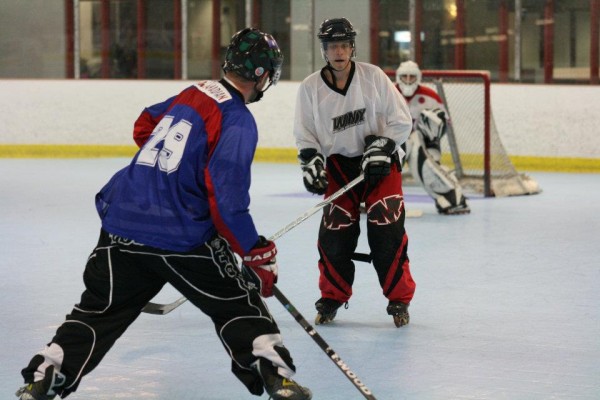 ---
* If anyone has any questions about the divisions or do not like the division you were placed in please call Jason at 716-444-2667 by Thursday 5/31. Once the remainder of the schedule is formulated and posted it will be to late to make any changes. The schedules that are posted as of now go up to the mid summer break when the ice will be put back in. Our final day of operation before the break is Thursday June 14th and we will resume action on Thursday July 5th. However there will be games played on Thursday June 21st and Saturday June 23rd at the Kenan Center. We will also be off this upcoming weekend June 1st-3rd as NARCh comes to town for their annual regional tournament.
Monday PRO (all 1 division)

1. Lords of the Rink
2. Beautys for Gliss
3. Tune Squad
4. Malibu Heat
5. Buffalo Steel
6. Free Beer & Chicken
7. All Pro Science

Tuesday Bronze
1. Wangle
2. Aschunhalers
3. Pineapple Train Wreck
4. Firebirds
5. LBL
6. The Roman Helmets
7. Godspeed
8. Team Rauh
9. Sunny Valle
10. Jagr Bombs
Tuesday Silver
1. Dangle Daddies
2. Shots on You
3. Gumpamaniacs
4. Nemisis
5. Dangle Inc
6. Free Beer & Chicken
7. G2
8. Peter North Stars

Thursday/Monday Iron
1. Werewolves of London (Copper)

2. Swarm
3. Rek Havoc
4. Bad Mother Puckers
5. Fire Breathing Rubber Duckies
6. Filet of Fish
7. Revision Riot
8. Skid Marks
9. Short Winded
10. Nerd Herd
11. Puckin Clowns
12. Beer Growlers
13. Phantoms
14. Cleveland Steamers
15. Mooneys
Thursday/Monday Copper
1. Knights
2. Buffalo Blazers
3. Road Kill
4. Flying Dutchmen
5. Shennanigans
6. Eskimos
7. Snuggle Bears
8. Scally Wags
9. Inline Genocide
10. Crosspoint
11. Blue Crew

Friday 18U (All 1 division)
1. Grab Life by the Conquers
2. Taylor Gang
3. Dusty McPlugs
4. Men with Wood
5. Dirty Snipers
6. Dirty Birds

Saturday Iron
1. Puck em All
2. Flying Squrrels
3. Game Cocks
4. Necessary Roughness
5. The Ralph Machios
6. Thunder
7. Knights
8. Wings Individual
9. Multiple Scoregasms
10. No Name Just Game
Saturday Copper
1. Mighty Ducks
2. Excessive Celebrations
3. Whitehawks
4. Ducks
5. Road Kill
6. Thundercats
7. Cincinatti Bowties
Sunday Copper
1. Chiefs
2. Brew Masters
3. Tic Tac Toe
4. Healthy Scratches
5. Buffalo Red Wings
6. Eaglez
7. Represent
8. Lawn Jockeys
9. Honey Badgers
10. Thunder Bay Bombers
11. Rampage
12. Bad Publicity
Sunday Bronze
1. Motor Boaters
2. Caputis
3. Dangle Daddies
4. Youngbloods
5. Merica
6. District 5
7. Charlie Sheen
8. Polish Falcons
9. Konys Kids
Sunday Silver
1. Bull Dogs
2. Some Devil
3. Pt Earls
4. Swoop Daddies
5. Monin
6. Taking Back Sunday
7. Buffalo Dynamo
8. Buffalo Steel
9. Chuck Norris