New Daytime League
New Daytime Hockey League beginning Friday July 6th!
June 4th, 2012 at 2:32PM
June 4th, 2012 6:08PM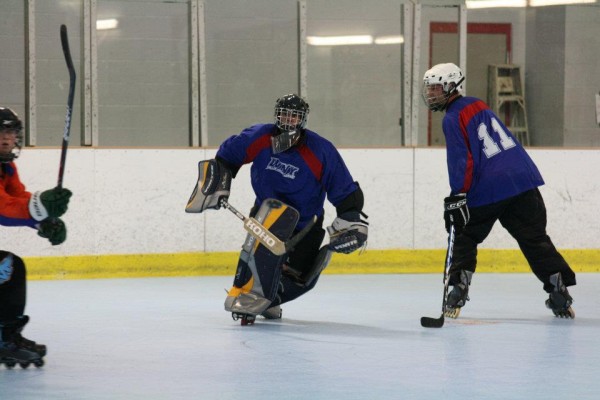 ---
Attention All Players Looking for Daytime Action!
Are you someone who just can't get enough inline action and are available during the day? This call goes out to any college student, business owner, off shift worker, or anyone else available mid afternoon, as the Western New York Roller Hockey League announces its first ever Adult Daytime League! Adults of all skill levels are welcome to register, but act fast as registration is limited to 24 skaters and 4 goalies. With the registration deadline of July
1st
right around the corner, we anticipate a rapid sell out! The league costs $75 per player and registration can be done by contacting Eric Haak,
[email protected]
, Jason Flowers, (716) 444-2667,
[email protected]
, or on site at the Northtowns Center during regular hours of operation. The WNYRH Adult Daytime League will begin on Friday July 6
th
(ending on Friday August 31st) and run an 8 game season including playoffs, offer 1
st
and 2
nd
place prizes and individual awards for Top Scorer, Top Goalie and Championship MVP. Prior to the first game, a draft will be conducted to form 4 teams, each with 6 players and a goalie. The draft format will accommodate adults of any skill level, matching teams as closely as possible to offer exciting competition and fun throughout the season. If you're available, don't let this unique opportunity pass by; get involved, get registered, and as we always say, you won't be disappointed!
Games will begin at 12pm on Friday afternoons.