Mission Youth Programs
We are still accepting registration for our Mission Hockey LTP and Beginner Programs!
June 18th, 2012 at 4:10PM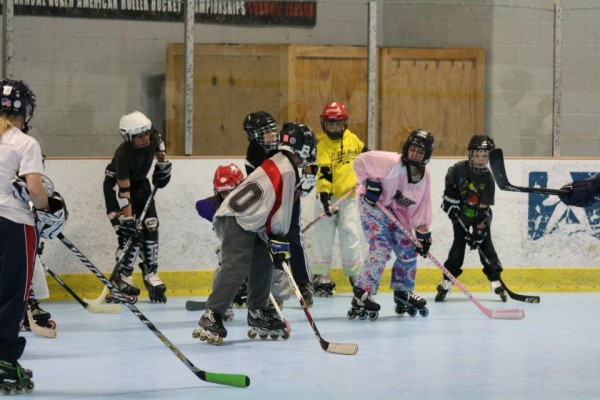 ---
We have hit the half way point of our Summer 2012 Session. We are still accepting registration for our FREE Mission Hockey Learn to play Program and also for our Mission hockey Beginner League.
The Mission Hockey Beginner League
This league is designed to be a non-intimidating opportunity to play the game with other players of similar skill level. These are 1 hour In-Line games - exciting and moderately fast paced, with an emphasis on learning and having fun.
The FREE Mission Hockey Learn to Play Program
The Learn to Play Program is designed for the true beginner age 3 - 12, whether the child needs to learn how to skate or learn the rules and skills required for hockey. Our instructors will individualize the lesson around the child, breaking the players into small groups based on ability and giving them personalized attention.
The child may repeat the program as many times as needed. Once a player feels he or she is ready, we offer a Beginner League for them to advance to a specialized, low competition, game style where instruction is still provided in a nurturing environment. Eventually, our House Youth League is available for players who are comfortable with their skills and ready to play competitive hockey.
EQUIPMENT REQUIREMENTS