2012 Fall Week 1
Fall Session Week 1 Info - PLEASE READ!
September 12th, 2012 at 2:27PM
September 15th, 2012 7:24PM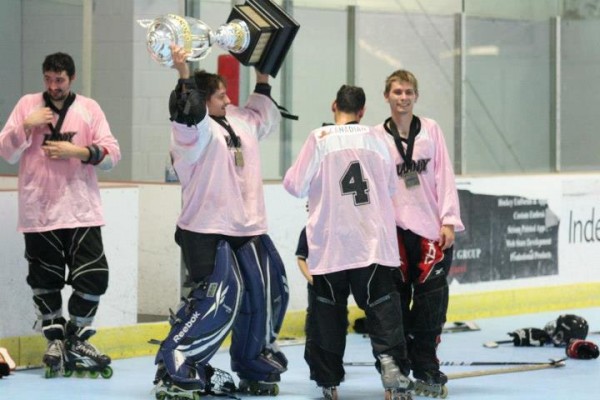 ---
After an exciting summer, we are set to launch or 2012 Fall Session at the
Kenan Center
. Here is some important information you will need for Week 1 registration.
* Each player will need to follow our League Rules and Payment policy -
Game Rules and Payment Policy Info
. A minimum fee of $50 per player is due prior to stepping on the floor.
* Each player will need to obtain our WNYRHL Membership prior to stepping on the rink. Registering for our membership consists of signing our membership form and paying a one time fee of $30. The membership is then good until September 1st 2013.

* Ref fees are $21 per team per game. Fees are paid directly to the officials prior to each game.
* Each team will need to have matching jerseys with numbers. We have some extra sets that are for sale at a price of $80 while supplies last.
We look forward to another great season! If anybody has any questions, please contact
[email protected]
or 903-2658.