2013 Summer Registration Info
Register Now for Summer 2013 at the Northtown Center!
March 3rd, 2013 at 5:22PM
April 4th, 2013 3:02PM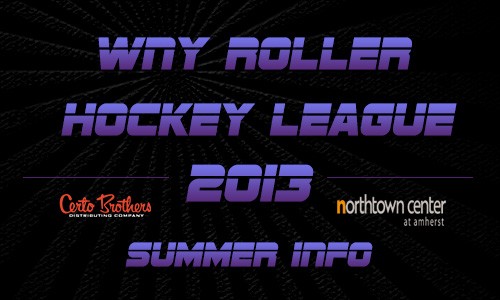 ---
We are excited the NHL lockout is finally over!!! We are also very excited to announce our Summer 2013 Registration Information! Summer 2013 kicks off Friday April 12th and we are anticipating this summer to be our largest yet! Please do not wait to register as we only have a limited number of spots open in each division.
We are offering the following programs for Summer 2013 -
Adult Programs -
*30+ Draft League
*Iron, Copper, Bronze, Silver, and Gold House League Divisions
*Tournament Teams
*Open Hockey
Youth Programs -
*FREE Learn to Play Program
*Beginner League
*10u, 12u, 14u, 16u and 18u House League Divisions
*Tournament Teams
*Open Hockey
Please click below for information on all of our programs -