Conacher does it all
Former Buffalo Wings Superstar making a name in the NHL!
January 29th, 2013 at 4:25PM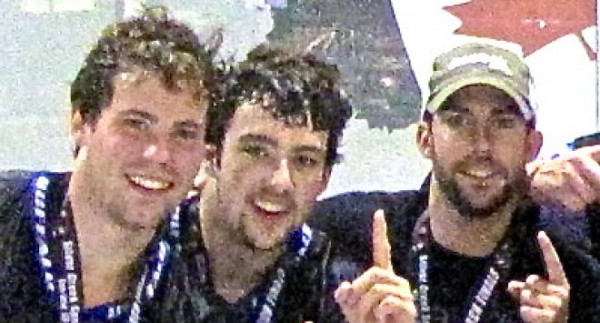 ---
Burlington, Ontario native and former NARCh champion, Cory Conacher, has made a name for himself on the ice hockey scene. Coming off a four year decorated college career for the Canisius Golden Griffith's, Cory was signed to the AHL's Norfolk Admirals in 2011. He quickly became a staple for the Admirals, leading them through a record breaking 28 game win streak and finishing out the year winning the franchises' first Calder Cup. Following his striking season as top scorer for the Admirals, Conacher was awarded the league MVP's Les Cummingham Award, for which he joins a select group of only three other rookie players to win the award since its first presentation in 1948. Conacher was also recognized as the AHL's most outstanding rookie, being awarded the Dudley "Red" Garrett Memorial Award and named as a member of the starting lineup for the 2012 AHL's All-Star Classic. After dominating his first season in the AHL, Conacher was signed to a two-way contract with the Admirals professional affiliate Tampa Bay Lightening, for which he made his professional debut on January 2013. Conacher is holding his own on the NHL scene, measuring up to NHL greats including Steve Stamkos, Vinny Lecavalier, and Martin St. Louis for which he is tied for 3rd in points per game.
With the potential of becoming a NHL icon, Conacher has a long standing history of hockey behind him. Getting his start on the ice and eventually incorporating to the inline scene, Conacher displays a true passion for the sport both on and off the rink. During the off season at Canisius, Conacher supplemented his love for the game, with a little inline flare, quickly making a name for himself within the Buffalo Wings Organization. Having a break out year in 2009, Conacher helped lead the Buffalo Wings to a trifecta of bronze medals in NARCh Pro, Division 1 and Junior Platinum, a first for the Buffalo Wings organization. With the focus of becoming NARCh Champions, the Buffalo Wings, again led by Conacher, attended the 2010 NARCh Finals with a new found mental toughness fueled by momentum from their 2009 finish. The Buffalo Wings battled through, and against all adversity, defeated the Tour Bordercats in a 2-0 victory to be awarded a gold medal in the Junior Platinum Division.
Although the dynamics and basic fundamentals may differ between inline and ice hockey, something can be said about the crossover benefits one brings to another. Characteristically more fast paced, the finesse that inline hockey brings to a player, can easily be carried over to the ice, allowing for smoother skating and better stick handling all important attributes to all ice hockey greats. It goes without saying that players participating in both ice and inline hockey concurrently offers more exposure to the game itself and thus strengthens not only their physical play, but also their mental toughness needed to succeed in any aspect of life.