2013 Member Card
2013 WNYRHL Member Card will be given to each player prior to game 1
March 22nd, 2013 at 4:30PM
March 22nd, 2013 9:22PM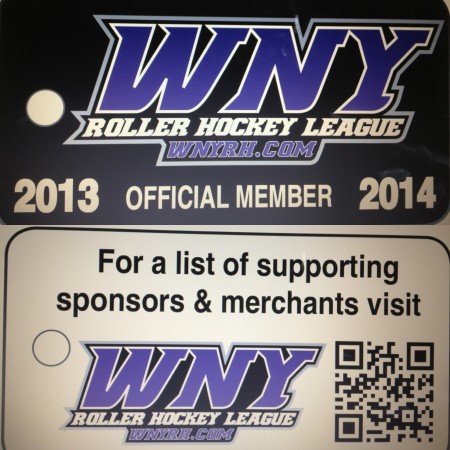 ---
The WNYRHL is excited to launch the 2013 edition of our exclusive Membership Card. We are going to make the process more simple than ever this year with a Membership key tag instead of the bulky wallet card! Each player will be issued their card at the rink after they officially sign in for the season.
This years card has more value than ever before. We have partnered with Front Row Sports inside of the Northtown Center to offer our members unbeatable pricing on ALL Reebok Hockey equipment. Just go into the store and show your card and receive great discounts all summer long! Anyone that has a membership card from last year (it is still valid) can begin to receive discounts immediately. You will see your greatest discounts now until April 28th. April 29th through the rest of the summer great discounts will still be offered to our members.
As always, Revision Hockey is a huge supporter of our leagues. All members will continue to receive unbeatable discounts on all Revision Hockey wheels and gear as well! Please see a WNYRHL staff member for details and pricing!
Please visit our
Member's Card
section for more great discounts and be sure to check back periodically as we will continue to add the the discounts throughout the year!