2013 Holiday Cup
Registration Open for 2013 Holiday Cup - Cash Prize!
October 18th, 2013 at 5:15PM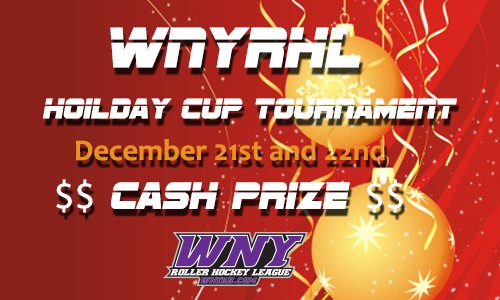 ---
We will be hosting our Holiday Cup Cash Prize tournament at the Kenan Center on December 21st and 22nd. Each division champion will be awarded with a cash prize (cash prize depends on the amount of teams within the division)! Please click on the links below for more information or email
[email protected]
or call Jason - 716-444-2667.