2014 Travel Team Info
Tryouts are April 15th and 16th at the Northtown Center
February 16th, 2014 at 10:45PM
February 25th, 2014 3:32PM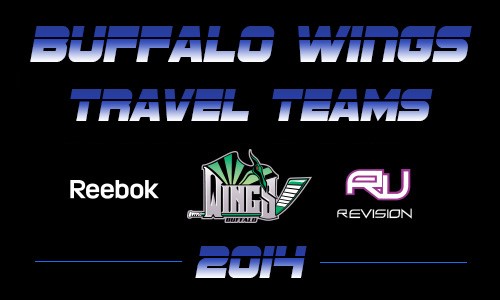 ---
The 2014 RV Reebok Buffalo Wings tryouts are going to be held at the Northtown Center at Amherst on April 15th and 16th. Please click on the links below for full details. You can also email [email protected] with any questions! We look forward to seeing everyone soon for another great season of tournament hockey!
2014 Travel Team Detailed Info
In addition to these tournaments we suggest attending State Wars 10 in Fort Wayne, Indiana! State Wars is a bit different than your traditional National Tournament. Please click here for the format and basic info of State Wars 10. The New York tryouts are April 12th and 13th at Skate Safe amd Rapid Fire Arena. State Wars does offer some Open Divisions too.