2014 Summer Session Team List
Start Dates for each Division (All Players Please Check)
April 10th, 2014 at 1:45PM
April 11th, 2014 4:36PM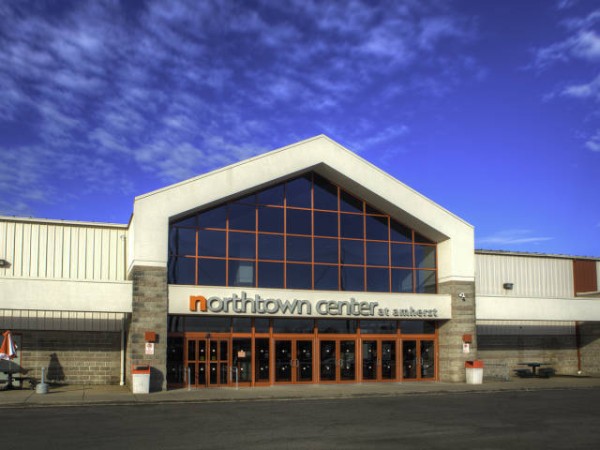 ---
Summer 2014 Checklist
All players must have a minimum payment of $100 towards their team fee and $30 for WNYRHL membership prior to week 1. There will be no exceptions to these rules.

All team captains must sign the rules and regulations sheet and provide a valid credit card number in the event of a forfeit.

All final balances are due prior to week 4. Any player/team that is not paid in full by week 4 will be forced to forfeit until balance is paid in full.

All sales are final, we do not issue refunds for any reason.

Player's participating on a team in which we issue jerseys to will be responsible to report that number to WNYRHL staff. If that number changes at any point during the season, it is that player's responsibility to report it to WNYRHL staff.

All teams must wear matching jerseys throughout the season.

No substitute players will be allowed until the team is paid in full.
We have your wheel needs covered! All WNYRHL members receive discounted pricing on all Revision Hockey wheels! Please see a staff member to purchase! These will be available at special pricing throughout the entire summer!
Mon/Thurs (Aluminum, Iron, Copper)
Start Date: Thursday 4/17 & Monday 4/21
1. Lawn Jockeys
2. Fire Breathing Rubber Duckies
3. Highlanders
4. Werewolves of London
5. Swarm
6. Mooneys
7. Snuggle Bears
8. Beer Growlers
9. Prestige Worldwide
10. Inline Genocide
11. Manglers
12. Knights
13. Deepen Cider
14. Winning Edge
15. Godspeed
16. High Rollers
17. Not so Mighty Ducks
18. Date Line Predators
19. Bad Mother Puckers
20. Muff Divers
21. Team Pretty Boy
22. Revision Riot
23. Buffalo Blazers
24. Puckin Clowns
25. Stampede
26. Bitches B Trippin
27. Tripod
28. Mud Shark Slayers
29. Americans
30. Nerd Herd
Tuesday (bronze, silver)
Start Date: Tuesday 4/22
1. LBL
2. G2
3. Team Rauh
4. Mighty Ducks
5. Knights-Tripi
6. Free Beer & Chicken
7. Godspeed
8. Orange Iguanas
9. Thundercats'
10. Poon Slayers
11. Team Dudz Casa
12. Usual Suspects
13. Taylor Gang
14. Pricks with Sticks
15. Buffalo Steel
16. Firebirds
17. Dangle Daddies
18. Peanut Butter & Celly
19. District 5
Wednesday (12u, 14u, Womens, 30 & Over)
Friday (18 & Under)
Start Date: Friday 4/25
1. 50 in 07
2. Jr. Manglers
3. Raptors
4. Roller Express
5. Vision
6. May Day
Saturday (Aluminum, Iron, Copper)
Start Date: Saturday 4/19
1. Roller Force
2. Chuck Norris
3. Village Idiots
4. Poon Tang Clan
5. Buffalo Bumbles
6. Thunder Buddies
7. Buffalo Nightmare
8. Bro Knights
9. Necessary Roughness
10. The Outsiders
11. High Slot Clap Bombs
12. No Name Just Game
13. Speedy Turtles
14. Just Puckin Around
15. Wolf Pack
16. Arctic Narwhals
17. Buffalo Gladiators
18. Running Riot
Sunday (Iron, copper, bronze, silver)
Start Date: Sunday 4/27 (9:00 am)
1. Caputis Patutis
2. Snip Show
3. Represent
4. Paranoid Bastards
5. Eaglez
6. Anchormen
7. Delta Sexys
8. Going Postal
9. Butter
10. Ralph Machios
11. Bad Publicity
12. Contra
13. Swoop Daddies
14. Monin
15. The Sticks of Truth
16. The Mighty Camel Toes
17. Buffalo Dynamo
18. Alden Bulldogs
19. PT Earls
20. Pylons
21. Skateful Dead
22. V.D.S.S.
23. Goon Squad
24. City Hawks
25. Royal Hammers
26. Muffalo Shavers
27. Dangle Daddies
28. Victorious Secret
29. Herriers over Buffalo
30. Stars & Snipes
31. Buffalo Steel
32. Moose Caulks
33. Nova Scotia Swindlers
34.
* Everyone please check to make sure you are in the correct division and also that the team name is correct.
* Schedules will start being posted on Friday 4/11. Everyone please be patient as we are still finalizing divisions. We will get everything up as soon as we can. If anybody needs assistance please EMAIL [email protected] Please arrive a minimum of 30 minutes before your first game of the season for registration purposes!
* We will post a 2-3 week schedule to start for each division. Our staff will then choose the division your team belongs in to start the season. We will then post the schedule up until the mid-summer break which at that time we will make any necessary adjustments to the divisions. Then the remainder of the schedule and playoff schedules will be posted.