30+ Rosters
Click Here for 30+ Rosters and Schedule for Week 1
April 29th, 2017 at 4:19PM
May 2nd, 2017 2:15PM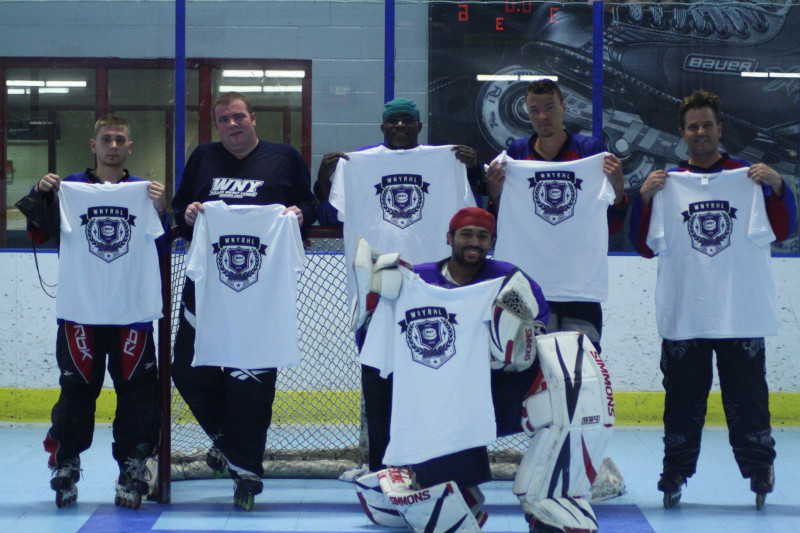 ---
Here are the 30+ Rosters! We are very excited to begin the season. Please remember THESE ROSTERS ARE NOT FINAL AND ARE SUBJECT TO CHANGE!!! We did our best to match up teams but if we need to make some trades around week 3 or 4 then we will to even things out! You will also notice that we have team captains labeled for each team. If you can take charge and touch base with your team it would be a huge help to the league! Maybe send out a group message each week to keep everyone in the loop and see who is showing and not showing! If anyone is labeled a captain and wants to pass it off to another teammate, that is completely fine! We will also be naming the teams so Captains, please get us team names after this week!
Week 1 Schedule -
630pm - Team 1 vs. Team 6
730pm - Team 2 vs. Team 5
830pm - Team 3 vs. Team 4
Team 7 has a BYE this week. If you would like to skate the rink it available from 5pm-630pm!
Team 1 -
Brian Gilmartin (Captain)
Brennan Dracup
Mark Gamble
Gary Benzee
Ron Ternowski
Aria Hafezi
Guy Bax
Craig Deschner
Goalie - Jason Carpentieri
Team 2 -
Linda Groff (Captain)
Kristen Spulecki
Sharon Lim
Andrew Clark
Frank Kreppel
JP Pauly
Dan Liberg
Chris Friedrich
Goalie - Emily Terranova
Team 3 -
Wendell Smith (Captain)
Jake Yates
Joe Martucci
Matt Szczepanski
Patrick Scanlon
Ken Smith
Mike Lazeration
Charles Castro
Paul Reil
Goalie - Frank Passafume
Team 4 -
Mike Thomas (Captain)
Jeff Czowdak
Dave Stapleton
Matt Davignon
Dennis Delaney
George Clark
Charlie Betker
Dan Miller
Goalie - Michael Wawrzyczek
Team 5 -
Alex Gill Sr. (Captain)
Brett Davidson
Shaun Davidson
Matt Lamson
Nick Yager
Tommy Mallare
Jimmy Mallare
Andrew Campbell
Jim Hopkins
Goalie - Jack Davis
Team 6 -
Ramin Hafezi (Captain)
Brendan Heavy
John Canty
Alex Emmerson
Matt Rajczak
Ronald Charles
Scott Majchrzak
Dave Prinzbach
Goalie - Dean Drozdowski
Team 7 -
Matt Manzella (Captain)
Derek Marchiano
John Klukowski
Rich Jacobs
Mike Rizzo
Nick Tiedman
Michael Buck
Mark Paradowski
Goalie - Sean McParlane