WNYRH Fall Tournament Series
WNYRH Fall Tournament Series @ Buffalo Riverworks
August 25th, 2017 at 1:32PM
August 25th, 2017 6:42PM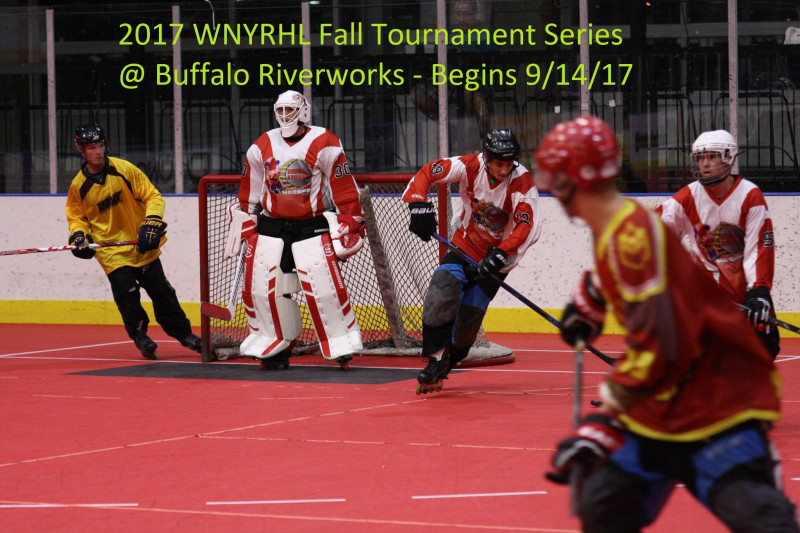 ---
WNYRHL Tournament Series @ Buffalo Riverworks
The ALL NEW WNYRHL tournament series will be played at Buffalo Riverworks and each team is guaranteed a minimum of 4 games.
Schedule (Games will be played on Thursday with a secondary/make up/overflow day of Wednesday) – September 14th (start), September 21st, September 28th, October 5th, October 12th, and October 19th (end).
Each of your first 4 games will be treated as Round Robin games – We will then advance to our playoff rounds.
Games will be played with WNYRHL rules (3 – 15 minute periods).
Levels of play offered will be –
Iron, Copper, and Bronze
Entry Fee is $425 - Registration deadline is September 7th!
REGISTRATION - Please contact Jason - 716-444-2667 or Eric - [email protected] to register! $100 deposit required to officially register - balance due prior to game 1! We just need a deposit, phone number and team name!