Buffalo Storm Ball League!
Monday evenings beginning in June at the Cheektowaga Rec Center!
April 18th, 2018 at 11:33AM
May 20th, 2018 5:45PM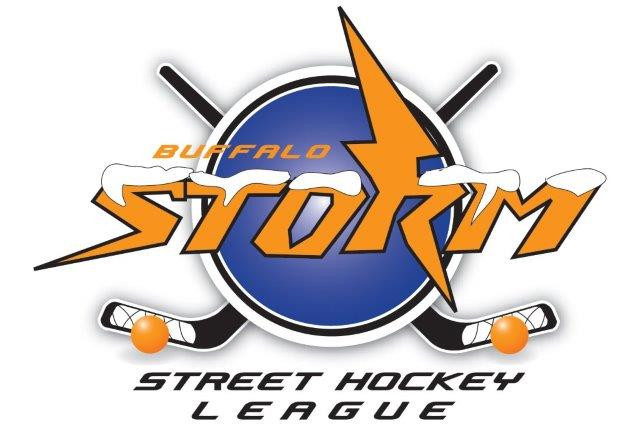 ---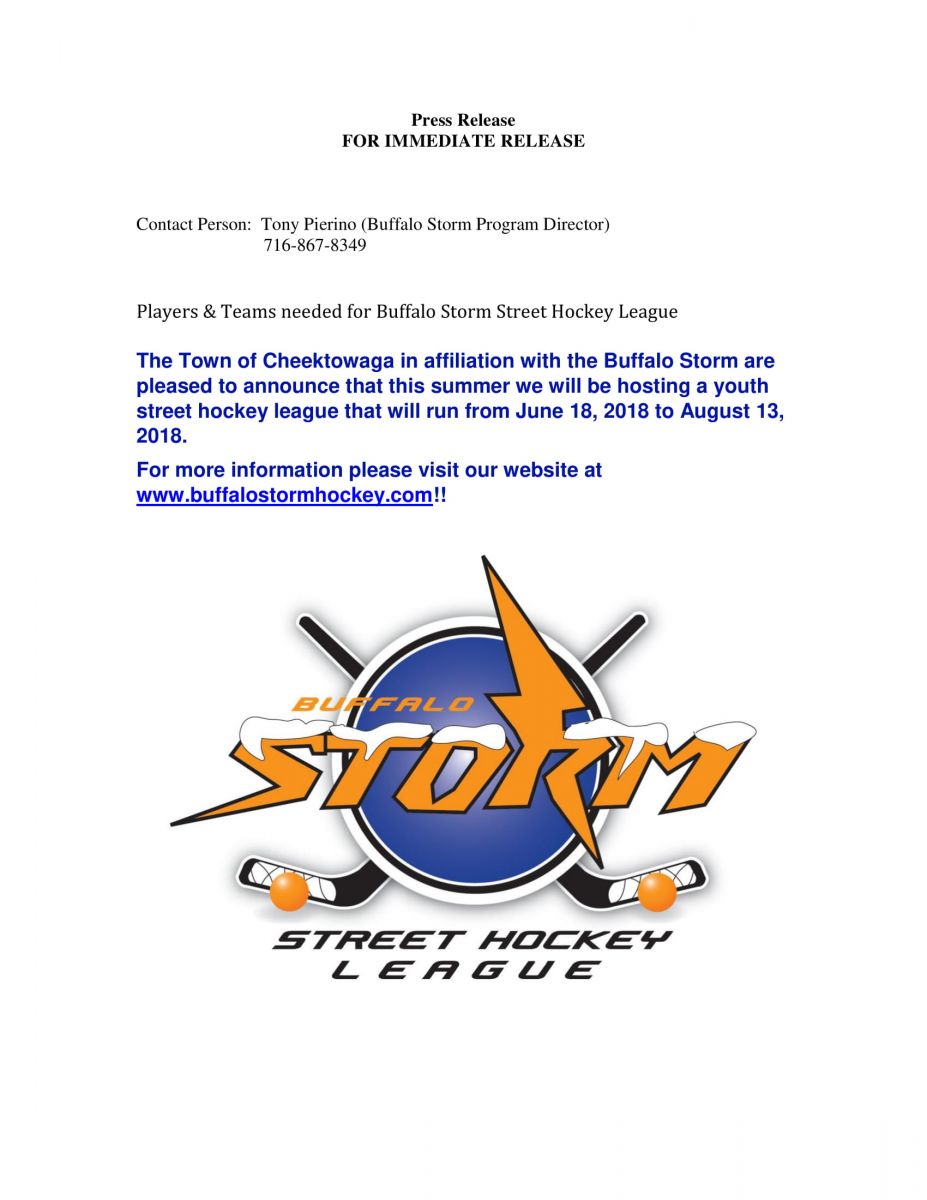 COMING TO THE CHEEKTOWAGA RECREATION CENTER ON MONDAY NIGHTS STARTING IN JUNE!
BUFFALO STORM YOUTH BALL HOCKEY LEAGUE!
Fees: $15 Res, $20 Non-Res (Individual) Team Fees: $80 Res, $100 Non-Res (6-8 players per team) Timeframe: Monday Nights—5:00-10:30pm, includes 8 games & playoffs (June 18-August 13, 2018)
Ages: 2018-2019 USA Hockey Age Groups Mites—8U—2010 & under Squirts—10U—2008 & under Peewees—12U—2006 & under Bantams—14U—2004 & under Midgets—18U—2000 & under
Minimum to have a division is 4 teams Will use volunteer parent coaches/guardians during games Playing field format: Half court games (center court to goal line) 4v4 game format (4 & a goalie), minimum allowed for game to commence is 3 & a goalie Will use a hockey ball Players will need: goalie equipment, hockey helmet, gloves, street stick, soccer shin pads (recommended—not mandatory) Playing time: 2 min warmup—2-15 min non-stop halves with 1 minute halftime (45 min court time total)
SIGNUP & NEW WEBSITE INFORMATION COMING SOON!