Back to Back Iron Man Tournaments To End Season!!!
Weds 9/5 & Fri 9/7
July 30th, 2018 at 9:45PM
December 28th, 2018 7:51AM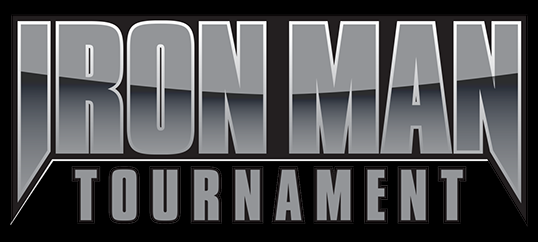 ---
We will be hosting back to back IronMan tournaments on Wednesday September 5th and Friday September 7th. On Sept. 5th we will offer a more recreational level of play and Sept. 7th will offer a more competitive level of play! Entry fee for either day is $20! Please send payment via paypal to [email protected] or make payment at your next game - all players must be pre-paid! Both IronMan tournaments will be a blast, so don't miss out! If anyone has any questions please contact Jason @ 716-444-2667 or [email protected]! GREAT WAY TO CLOSE OUT THE SUMMER!!!!
5:30 pm Draft for both events!!!
Wednesday September 5th (Tin, Aluminum, Iron, 30+)
Skaters
1. Bret Kreiss
2. Jt Smith
3. Anthony Jablonski
4. Andrew Menzies - pd
5. Matt Manzella - pd
6. Pat Lawler
7. Matt Stadlmeir
8. Bob Wolfe - paid
9. Jake Joachimi
10. Lucas Gill
11. Jake Cerami
12. Tom Hale
13. Ryan Buelens
14. Paul Stadlmeir
15. Brendan Rogers
16. Jay Miller
17. Jose Casillas - pd
18. Will Wein - pd
19. Steve Font
20. Jeff Welch
21. Tyler Landahl
22. Marty Penichter
23. Keith Piatek
24. Sean Olenichek
GOALIES
1. Kurt Bachert
2. Sean Menzies
3. Aj Gill
4. Mike Wawrzyczek
5. kyle Adcock
6. Jon Kuwik
Friday September 7th (Copper, Bronze, Silver, Gold)
Skaters
1. Eric Haak
2. William Trimper
3. Rich Harris
4. Zack Donner
5. Bob Wolfe - pd
6. Keith piatek
7. Kyle Quick
8. Tim Turner
9. Todd Lyness
10. Jared Bulinski - pd
11. Jake schiffman
12. Dan Vrana
13. Rick Nawojski
14. Jesse Hackett
15. Jake Schunk
16. John Lipa
17. David Christopher
18. Robbie Mcnamara
19. Nick Crapsi - pd
20. Pat Smith
21. Kyle Pelczynski
22. Russ Folga
23. Zach Zaepfel
24. Sean Cochran
GOALIES
1. Jason Flowers
2. Jon Kuwik
3. Shane Irwin
4. Aj Zaefel
5. Kurt Bachurt
6. Adam Kley