14u Rosters and Week 1 Schedule
Please Click Here to view our 14u rosters and schedule for Week 1!
May 22nd, 2021 at 7:10PM
May 25th, 2021 4:18PM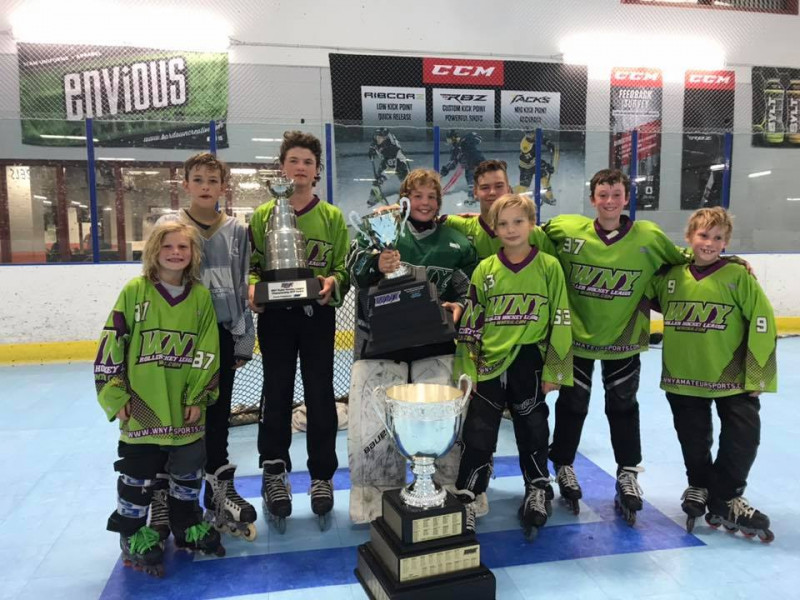 ---
Please arrive 20-30 minutes early this week! We will be handing out jerseys and need to get everyones number in our system for stats! This is the biggest year of youth roller hockey in our history! We are short a couple sets of jerseys as we didn't plan on this big of a turn out! When you arrive please come up to the check in table, grab your jersey, report your number and head down to the locker room to get ready!
We also did the best we could to honor all requests AND make teams as fair as possible! After a few weeks if we determine teams are drastically unfair, we will shuffle players around to adjust! We want the league to be competitive but it is also very important for the kids to have fun as well!
***We can use a couple more coaches! Are there any parents out there that wouldn't mind helping out on the bench during game day? We would love to have a head coach and assistant coach in case one person cannot make it on a given week - please email [email protected] if willing***
***We will assign goalies to teams each week to ensure the team has a goalie! If anyone would like to be added to our goalie list, please contact [email protected]! A text message will be sent to the goalie group every week by Tuesday night!***
This is what we currently have for our goalie pool -
Aiden Covey, Dan Sullivan, James Materese, Lucius Casillas, Hayden Dawson, Sean Hamilton
Schedule for Week 1
6pm - Team 1 (Goalie - Aiden Covey) vs Team 6 ( Goalie - Dan Sullivan)
645pm - Team 2 (Goalie James Materese) vs Team 5 (Goalie - Lucius Casillas)
730pm - Team 3 (Goalie - Lucius Casillas) vs Team 4 (Goalie - Dan Sullivan)
Team 1
Carter Adamczyk
Keegan Murphy
Jacob Brant
Carson Mercado
Ryan Ginter
Gavin Redel
Jackson Myers
Israel Thuman
Savino Bax
Sean Hamilton
Head Coaches – Guy Bax
Team 2
Nick Christmann
Austin Howland
Mason Vertino
Anthony DeSterfano
Bryan Jastrzab
Preston Vertino
Gavin Flatau
McKenna Flatau
Aiden Tabaczynski
Alex West
Zander Casillas
Head Coach – Mike Vertino / Dan Bak
Team 3
Carter Mendyk
Ryan Mendyk
Connor Whitney
Jadyn Clark
Justin Brown
Alex Viterna
Colin VanDusen
Adam Wanat
Kaiden Preyer
Head Coach – George Clark
Team 4
Kage Flory
Jonah Cichoki
Bryan Lansing
Jack Szymanski
Logan Vitez
Hudson Ellis
Ethan Brehm
Trevor Witherell
Brayden Welch
Head Coach – Lewis Casillas
Team 5
Drew Daley
JJ Murphy
Liam Woeppel
Ron Pilat
Logan Vitez
Jonathon Beck
Alex Tallides
Ryan Batt
Daniel Bechtel
Head Coach -
Team 6
Dan Martinek
Troy Normandin
Giovanni Peters
Kristopher Schiavone
Leo Parini
Landon Whalen
Otto Spielberger
Mitchell Hillman
Brogan McGloin
Head Coach - Jim Martinek