15u Roster and Schedule Week 1 Summer 2022
Click Here to see our 15u Roster and schedule for week 1!
May 21st, 2022 at 6:51PM
May 24th, 2022 4:48PM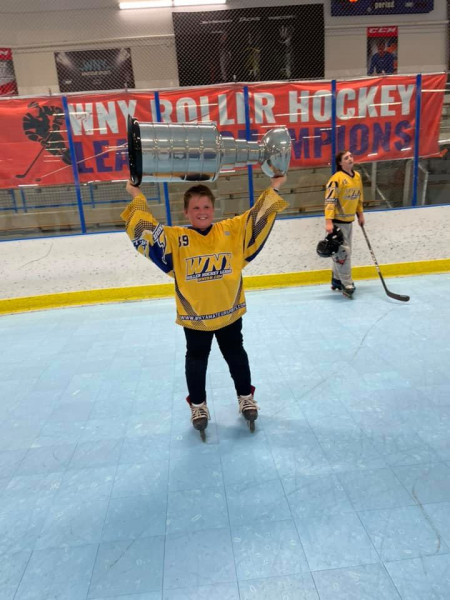 ---
Please find your name on the rosters below and then find out what time your game is this week! We ask all players to arrive 20-30 minutes early so we can hand out jerseys and get the players inserted into our online rosters and gamesheets!
We did our best to work with all of the requests we received! ROSTER ARE NOT final! If teams are unfair after a few games we will tweak the teams and swap or add players to even things out! Goalies will be assigned on a weekly basis to ensure we have goalies for all games! We could use another goalie if anyone is interested!
Please also double check the 21u division rosters as a handful of 15u players are also playing 21u!
Schedule Week 1
630pm - Team 1 vs Team 6
*Team 1 Goalie this week - Maddy Gregory
*Team 6 Goalie this week - Evan Frier
715pm - Team 2 vs Team 5
*Team 2 Goalie this week - Evan Frier
*Team 5 goalie this week - Nick Christman
8pm - Team 3 vs Team 4
*Team 3 Goalie this week - David Crampton
*Team 4 Goalie thid week - Devin Derda

Team 1 -
Ethan Brehm
JP Rizzo
Sawyer Rizzo
Gabe Faso
Matteo Cassillo
Evan O'Donnell
Kaiden Preyer
Giovani Calero
Keegan Murphy
Coach -
Team 2 -
Bryan Lansing
Hudson Ellis
Jack Szymanski
Logan Standsblack
Jonathan Batt
Ryan Batt
Thomas Long
Ryan Singer
Tyler Waltz
Coach -
Team 3 -
Mitchell Hillman
Leo Parini
Troy Normandin
Erik Freeman
Joseph Szefler
Lawson Wallworth
Liam Wallworth
Dan Martinek
Coach - Larry Wallworth
Team 4 -
Carter Mendyk
Ryan Mendyk
Braeden Anticola
Austin Anticola
Cody Frier
Adam Mellerski
Ari Daum
Coach - Tim Frier and Pete Mellerski
Team 5 -
Bentley Kirchgessner
Bryan Jastrab
Alex West
Austin Howland
Mason Vertino
Preston Vertino
Sean Hamilton
Christopher Decker
Maxwell Fritschi
Coach - Mike Vertino
Team 6 -
Tristyn Clark
Alex Viterna
Jasyn Clark
Adam Wanat
Zach Granville
Cooper Potts
Zeb Zollinger
Joseph Lacapruccia
Weston Myers
David Stefniak
Coach - George Clark