10u/12u Youth Rosters
Click Here for 2018 10u/12u Youth Rosters and Week 1 Schedule
May 19th, 2018 at 11:31AM
May 20th, 2018 4:15PM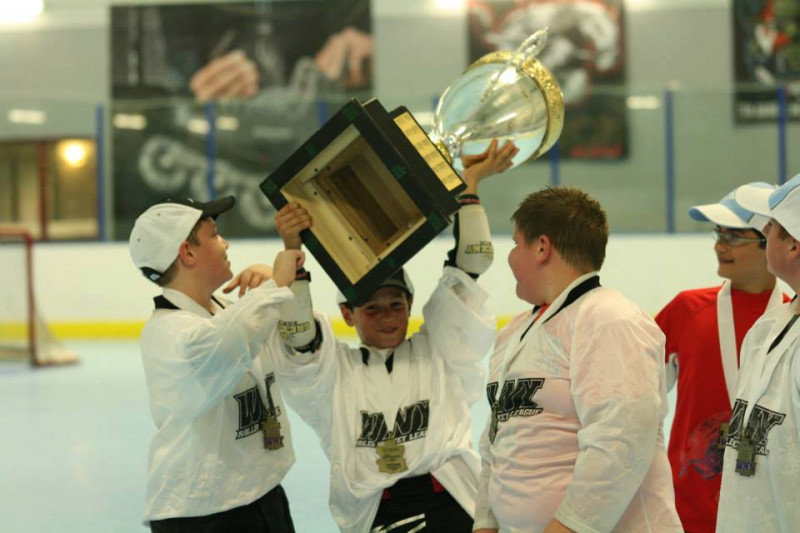 ---
10u/12u Division Schedule Week 1 -
6:00pm - Team 1 vs Team 4
6:40pm - Team 2 vs Team 3
The rest of the season schedule will be found here https://wnyrh.com/schedule.php - please give us a few days to get this up!
* Please arrive 20-30 minutes early for week 1 so we can hand our jerseys and get everyone into the stat system!
***If after a few weeks teams are unfair, we will readjust to tighten them up!!!
10u/12u Division Rosters
Team 1 (Green)
Andrew Balling
Alex Fulfaro
Ava Wedge
Cash Wedge
Sofia Haak
Savino Bax
Otto Spielberger
Hayden Hockaday
Brody Hockaday
Goalie - Sean Hamilton
Head Coach - Guy Bax
Team 2
Jadyn Clark
Tristyn Clark
Jordan Brown
Justin Brown
Alex Viterna
Nick Kerwin
Troy Normandin
Lance VanDusen
Colin VanDusen
Goalie - Evan Frier
Head Coach - George Clark
Team 3
Robert Wild
Owen Krauss
Lucas Cirino
Austin Bush
Alex Tallides
Tyler Waltz
Michael Lymann
Peter Kiefer
Gavyn Lyons
Goalie - Tyler Colson
Head Coach - Brad Waltz
Asst Coach - Patrick Duffy

Team 4 -
Tj Bamrick
Cullen Ciesielski
Gavin Balus
Kristopher Schiavone
Carson Mercado
Dylan Hariaczayi
Cole Murphy
Jacob Boyack
Logan D'Andrea
Goalie - Brett Gill
Head Coach - Jason Ciesielski