14u/16u Youth Rosters
Click Here for 2018 14u/16u Youth Rosters and Week 1 Schedule
May 19th, 2018 at 2:13PM
May 24th, 2018 2:41PM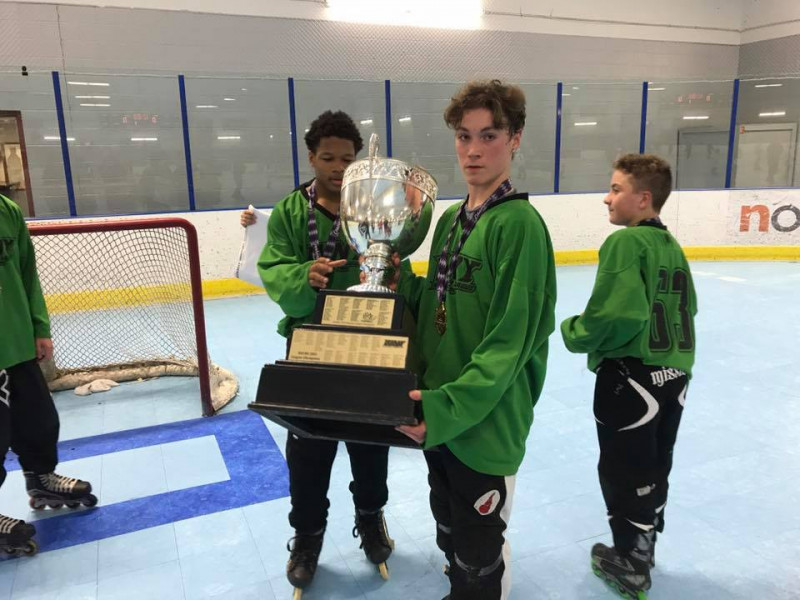 ---
14u/16u Division Schedule Week 1 -
7:20pm - Team 1 vs Team 4
8:00pm - Team 2 vs Team 3
8:40pm - Team 1 vs Team 5
The rest of the season schedule will be found here https://wnyrh.com/schedule.php - please give us a few days to get this up!
* Please arrive 20-30 minutes early for week 1 so we can hand our jerseys and get everyone into the stat system!
* Please note every team will have some double headers for added gameplay! Week 1, Team 1 will play a double header!
* We could use a few more goalies if anyone knows of any please email [email protected]!
***If after a few weeks teams are unfair, we will readjust to tighten them up!!!
14u/16u Division Rosters
Team 1
Chris Anzalone
Nick Anzalone
Colton Cazjka
Patrick Jones
Brett Gill
Alec Konopczynski
Lance VanDusen
Jordan Brown
Goalie - Mike Reynolds
Head Coach - Neal Jones
Team 2
Cam Coogan
Colin Coogan
Mason Claar
Taras Jurkiw
Devin Light
Aaron Abbatta
Shawn Hockenberry
Colin Nelson
Goalie - Sean Cochran
Head Coach - Guy Bax
Team 3
Pat Nettina
Chris Nettina
Tim Nettina
Matt Nettina
Dom Memminger
William Burhans
Jake Hammersmith
Tim Hammersmith
Aidan Boyd
Goalie - Elek Wittman
Head Coach - Patrick Duffy

Team 4 -
Nick Crapsi
Dan Cirino
Brett Beck
Luke Tomasik
Sean Keogh
Matthew Powell
Matt McCarthy
Gabe Vitale
Gavyn Lyons
Goalie - Lucius Casillas
Head Coach - Patrick Duffy
Team 5 -
Austin Bush
Donovan Hamilton
Maxx Donner
Dan Reif
Nick Reif
Dylan Horbett
Connor McCusker
Noah Williams
Kenny Swain
Goalie - Zack Jurosz
Head Coach - Eric Haak