FALL 2020 30 & Over Rosters - POSTED
Week 1 schedule posted in schedule section
October 8th, 2020 at 9:19PM
February 9th, 2021 1:46AM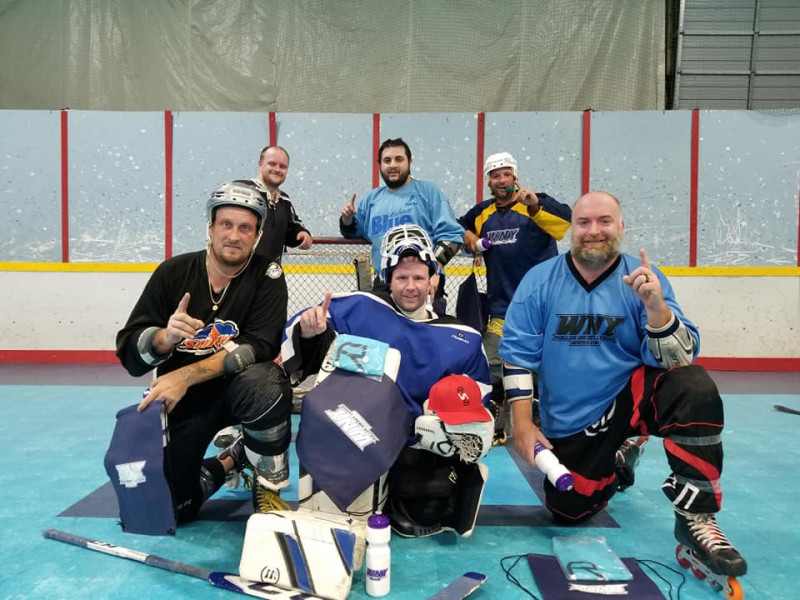 ---
*Schedules will be posted in the schedule section
*Teams are not final and changes will be made as needed throughout season
*Please arrive 20 mins early for first game this week at the Kenan Center.
Everyone MUST have mask on in rink until you put your helmet on. Enter building through front doors and exit building through side door. You must go to assigned locker room for your team. You can find Locker room assignment on the schedule. NO ONE can change in lobby. There is NO EXCEPTIONS to these rules. Thank You for your help with this.
Please bring color of jersey that you team is listed as.
Monday 10/12
615 pm - Team 1 vs. Team 2
805 pm - Team 3 vs. Team 4
Team 5 - BYE
Team #1 - RED
1. Dennis Scovazzo - Captain
2. Carl Hoefert
3. Jim Scovazzo
4. Marshall Belling
5. Nick Tiedeman
6. Mark Deapolis
7. Peter Nowak
8. Dan Baney
Goalie - Jason Carpentieri
Team #2 - BLACK
1. Pat Dobies
2. Emily Koch
3. Joe Martucci
4. Patrick Scanlon
5. Anthony Jablonski - Captain
6. Matt Schumacher
7. Dan Langendorfer
8. Damian Mikrut
Goalie - Kale Crum
Team #3 - YELLOW
1. Jesse Orrick - Captain
2. Andrew Clark
3. Dale Wisniewski
4. Jon Bencic
5. John Ferland
6. Andrew Ferrel
7. Keith House
8. Josh Wendt
Goalie - Jim Kariman
Team #4 - WHITE
1. Charles Castro
2. Bob Wolfe
3. Jay Priebe
4. Shawn Miller
5. Matt Manzella - Captain
6. Jim Hopkins
7. Andrew Esthimer
8. Ryan Herion
Goalie - Brian Buckley
Team #5 - BLUE
1. Sean Haas
2. Mike Wood
3. Brendan Bowers
4. Sean Gural
5. Charles Garlock
6. Eric Toegel
7. Jeremy Janese
8. Mike Rizzo
Goalie - Tom Siegal - Captain