IRON MAN TIME!!!
Monday March 2nd & Tuesday March 3rd (Draft Lists)
January 27th, 2020 at 12:41AM
December 21st, 2021 12:51AM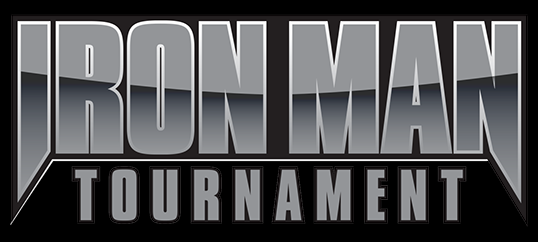 ---
We will be hosting back to back IronMan tournaments on Monday March 2nd and Tuesday March 3rd at the Kenan Arena! On March 2nd we will offer a more recreational level of play and March 3rd we will offer a more competitive level of play! Entry fee for either day is $20! Please send payment via paypal to [email protected] or you can send your payment via venmo @ WNY Roller Hockey - all players must be pre-paid! Both IronMan tournaments will be a blast, so don't miss out! If anyone has any questions please contact [email protected] or text Jason at 716-444-2667!
Monday March 2nd - (Tin, Aluminum, Iron and 30+)
Skaters-
1) Matt Rajczak - pd cc
2) Bob Wolfe
3) Ryan Handley -pd
4) Anthony Jablonski
5) Jim Hopkins -pd
6) Matt Manzella -pd
7) Dan Miller -pd
8) Evan Dressel (1)
9) Dennis Scovazzo
10) Nick Tiedeman
11) Troy Haner
12) Dave Spina
13) Sean Haas
14) Blaine Brock (1)
15) Tom Hale (1)
16) Keith House
17) Josh Wendt
18) Jeff Surdel
19) Josh Gidwitz (1)
20) Omry Bachan - pd
21) Andrew Menzies - pd
22) Jake Joachimi (1)
23) Jake Schiffman (1)
24) Brendan Rogers (1)
25) Lee Cross - pd
26) Justin Ksiazek (1)
27) Mike Reilly
28) Nate Handley -pd
Goalies -
1) Zac Peterson
2) Chris Powers
3) Matt Dayfert - pd
4) Brian Buckley
5) Wes Schneider
6) Dylan Dymstetter
7) Austin Croop -pd
Tuesday March 3rd - (Copper, Bronze, Silver)
Skaters-
1) Eric Haak
2) Pat Reynolds
3) Gavin Kirkwood
4)
5)
6)
7)
8)
9)
10)
11)
12)
13)
14)
15)
16)
17)
18)
19)
20)
21)
22)
23)
24)
Goalies -
1) Jason Flowers
2)
3)
4)
5)
6)