PLAYOFF UPDATE!!!
Good Luck to everyone in the 2021 Summer WNYRH Championships
August 1st, 2021 at 6:27PM
August 5th, 2021 2:33AM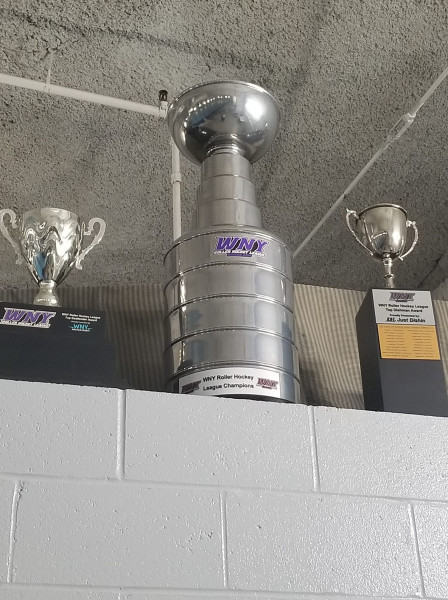 ---
We would like to wish everyone luck before entering into the playoff season! This summer session has gone by so fast and it's hard to believe the season is nearing an end! Our sponsors have provided us with some AWESOME awards for the end of the season. Each division winner will receive sponsor prizes, league prizes, name engraved on the cup, name placed on the championship banner and most importantly - The Feeling of being a Champion! Finalist will receive sponsor prizes and league prizes!
Please remember subs ARE NOT allowed to participate in the playoffs - NO EXCEPTIONS. IF YOUR NAME IS NOT ON THE CURRENT ROSTER, YOU WILL NOT BE ABLE TO PARTICIPATE PAST THE REGULAR SEASON!!! If you have any problems or questions, please contact us immediately, as most leagues are very close to entering the playoffs!
Eric Haak - [email protected]
Jason Flowers - 716-444-2667
We will not tolerate any fighting penalties. Players that fight will be suspended and suspensions will carry into our fall/winter/spring sessions or into next years summer session.
Thank you all for another fantastic season of WNYRH. We look forward to seeing you all again next summer or for our Fall/Winter/Spring