Summer 2023 17u Rosters
Formerly known as our 15u Division
May 19th, 2023 at 5:14PM
May 23rd, 2023 8:06PM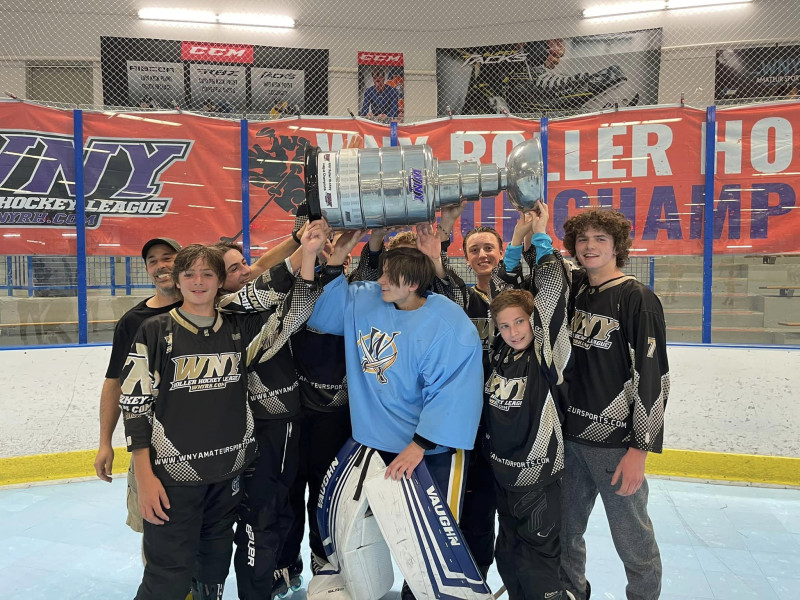 ---
We want to thank all the parents and kids who came out for our 2023 WNYRH youth league evaluations. As the rosters have grown, we appreciate a series of age ranges and skill levels. We are committed to maintaining an atmosphere the allows all skill levels to flourish and therefore have decided to adjust the 15u division to the 17u division! We are excited for the season ahead and posted are the now 15u rosters and schedule for week 1!
We do have room for another couple of players if anyone has a friend or two that want to join in!
We need a couple more goalies!!! Contact Eric 716-903-2658
Please remember this is a recreational league! We pride ourselves on fun, competitive hockey! Rosters are not final and are subject to change if we think it will help even up teams! We can use some coaches, please contact Eric if you are interested in helping out on the bench for gameday!
We put a ton of time into the league on the backend! We understand everyone is busy but please do the best you can for the season with attendance! We appreciate it very much!
Moving forward the schedule and stats can be found on our schedule page which you can CLICK HERE to see
Jerseys will be given out this week! Please arrive 30 minutes before your game this week! All players need to check in to grab your jersey and report your number to our staff so we can get you into the stat system!
If anyone needs wheels or bearings we have them at discounted pricing to all of our members! Players will benefit the most from wearing indoor wheels which are softer than what you wear outside!
Goalies are not assigned to teams yet! For now, we will send a goalie schedule out each week letting you know what team and time you play!
Week 1 Schedule -
4pm-5pm Skills and Drills which is an open skate to anyone that plays in our youth leagues!
630pm - Team 1 vs Team 4
Team 1 Goalie this week - Austin Bush
Team 4 Goalie this week - Nick Christmann
715pm - Team 2 vs Team 3
Team 2 Goalie this week - Nick Christmann
Team 3 Goalie this week - Maddie Gregory
8pm - Team 5 vs Team 6
Team 5 Goalie this week - Maddie Gregory
Team 6 Goalie this week - Devin Derda
Team 1
Cullen Ciesielski
Kristopher Schiavone
Gavin Springer
Liam Wallworth
Ryan Glinski
Mak Wolfe
Alexa Leonard
Dallas Radel
Justin Ciesielski
Coach - Bob Wolfe
Team 2 –
Sam Breitwieser
Peyton McCann
Dj Burgio
Adam Mellerski
Joshua Wanat
Bryce Ciesielski
Ryan Batt
Jon Batt
Henry Baumgartner
Jake Economou
Coaches - Pete Mellerski
Team 3 –
Bryan Lansing
Jack Szymanski
Hudson Ellis
JJ Murphy
Ron Pilat
Drew Daley
Sawyer Rizzo
Haraas Abu-Sitta
COACH - Jack Digiulio
Team 4 –
Preston Vertino
Mason Vertino
Nick Christman
Bentley Kirchgessner
Alex West
Sean Hamilton
Bryan Jastrab
Austin Howland
James Materese
Coach - Mike Vertino
Team 5 -
Leo Parini
Mitchell Hillman
Salvatore Burkhardt
Gabe Faso
Naomi Gregory
Ella Walker
Sekai Leatherland
James Middleton
Coach - Brad Waltz
Team 6
Cam Sears
Chuckie Sears
Ryan Filbert
Luke Marzec
Kaiden Preyer
Warner Kley
Landon Whitemire
Tristan Clark
Jadyn Clark
Johny Provenzo
Enzo Syracuse
Coach - George Clark