Summer 2023 Week 1 Checklist
Click here to see what you need to begin the season!
March 29th, 2023 at 10:49AM
April 29th, 2023 10:09PM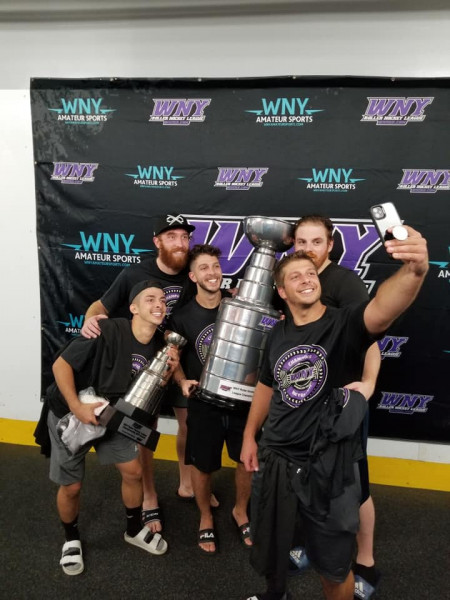 ---
We are excited to begin another season of WNYRHL action! As always, we have a fantastic season planned with a ton of awards and prizes! Schedules have been released, please CLICK HERE to view! Please remember, we do our best to gauge the skill levels of each team weeks 1-4! Once we are comfortable, everyone is placed in the appropriate divisions for the remainder of the season! We do our absolute best to make fair match ups for the first few weeks but with so many teams we are not familiar with, it is a challenge so please work with us! Once the divisions are finalized you will have competitive games each week!
Here is a checklist of what to expect at week 1 :
Summer 2023 Week 1 Checklist
All players must have a minimum payment of $100 towards their team fee and $40 for WNYRHL membership prior to week 1. There will be no exceptions to these rules. Cash payments are preferred
All final balances are due prior to week 4. Any player/team that is not paid in full by week 4 will be forced to forfeit until balance is paid in full.
All sales are final, we do not issue refunds for any reason.
No substitute players will be allowed until the team is paid in full.
Check your schedules closely on Mondays, Tuesdays, Wednesdays, & Thursdays to see what rink you are playing at.
Ref fees are $30 cash to be payed to the official BEFORE your game begins! Games will not start until the officials are paid
We will begin play at Cheektowaga Rec Center on Monday May 8th! We will have games at Cheektowaga on Mondays, Tuesdays, Wednesdays (30+) and Thursdays in addition to the Northtown Center
Schedule for Week 2 and 3 will come out later this week
We have Revision and Konixx Hockey wheels at unbeatable pricing to all of our members! We also have bearings, spacers and axles for anyone that needs them! If you pay with cash, it will allow us to save you even more money! We will have these all season!
Please remember if your team forfeits, it will cost your team a $100 administrative fee! Forfeits are not good for anyone so please be responsible and make sure you have a team each week! You are welcome to use our facebook page and group as a tool if you need a sub or two!
We look forward to seeing everyone soon! We will be awarding Champions in 20+ divisions this year! Good luck on your quest to a coveted WNYRHL Championship!