Thanksgiving Iron Man Tournaments!!!
Fri 11/24 (higher level) & Sat 11/25 (lower level)
November 3rd, 2023 at 10:58PM
November 28th, 2023 7:48AM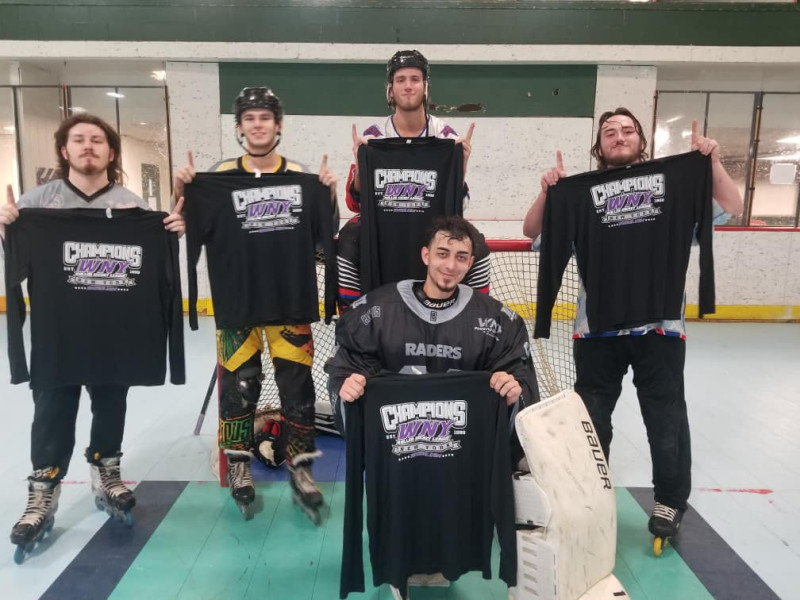 ---
We will be hosting Iron Man tournaments on Fri 11/24 and Sat 11/25 at the Kenan Arena! On Sat 11/25 we will offer a more recreational level of play and Fri 11/24 we will offer a more competitive level of play! Entry fee for either day is $25!!! Please send payment via venmo @ WNY Roller Hockey - all players must be pre-paid! Both IronMan tournaments will be a blast, so don't miss out! If anyone has any questions please contact [email protected] or text Jason at 716-444-2667!!!
Friday 11/24 - (Copper, Bronze, Silver)
Skaters-
1) William Trimper
2) Eric Haak (pd)
3) Matt Berke
4) Jake Joachimi
5) Colin Loder (pd)
6) Anthony Jablonski (pd)
7) Matt Novo (pd)
8) Nick Crapsi (pd)
9) Jordan Rusin
10) Kyle Quick (pd)
11) Matt Depalma (pd)
12) Corey Kifner
13) Jose Casillas (pd)
14) Omry Bachan (pd)
15) Austin Kneer (pd)
16) Mason Laboski
17) Jared Bulinski
18) Todd Lyness (pd)
19) Pat Griffin
20) Roy Davis (pd)
21) Jason Heerdt (pd)
22) Scot Matthews (pd)
23) Aaron Ianello (pd)
24) Geoff Abrahams (pd)
25) Jeff Welch
26) Zach McElligot
27) Jake Schiffman
28) Christian Casillas
Goalies -
1) Jason Flowers (pd)
2) Wes Schneider (pd)
3) Eric Werner
4) Bill Schutt (pd)
5) Tom Chapman
6) Brendan Rogers
7) Cody Armstrong
Saturday 11/25 - (30+, Tin, Aluminum, Iron, Copper,)
Skaters-
1) Anthony Jablonski (pd)
2) Austin Kneer
3) Jake Joachimi (pd)
4) Eric Werner
5) Bryan Hoppel (pd)
6) Jordan Rusin
7) Matt Dayfert
8) Ryan Kocher (pd)
9) Brandon Doel
10) Matt Schmidt (pd)
11) Sean Mckenzie
12) Matt Manzella (pd)
13) Andrew Menzies (pd)
14) Alec Metro (pd)
15) Bryce Kneer (pd)
16) Brian Adams (pd)
17) Ryan Handley
18) Spencer Eldridge (pd)
19) Mitch Fatchko (pd)
20) Joe Guenther (pd)
21) Eric Toegel
22) Pete Dessoye (pd)
23) David Littlefield (pd)
24) Rj Littlefield (pd)
25) Paul Stadlmeir
26) Jared Rodems
27) Noah Gallagher
28) Matt Rajczak (pd)
Goalies -
1) Elton Reinhart (pd)
2) Jose Casillas (pd)
3) Tony Porter
4) Chris Powers
5) Tom Chapman
6) Paul Urban
7) Cody Armstrong