21u Roster and Schedule Week 1 Summer 2022
Click Here to see our 21u Roster and schedule for week 1!
May 22nd, 2022 at 10:24AM
May 24th, 2022 4:47PM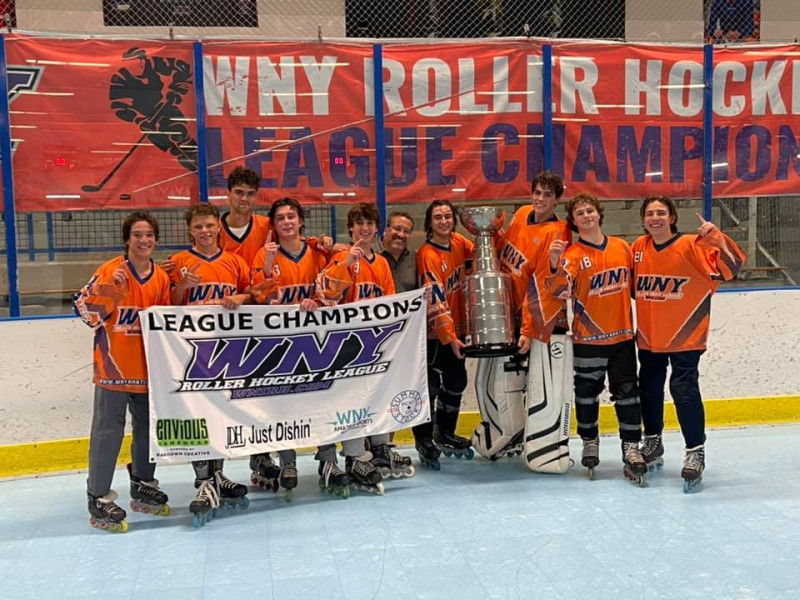 ---
Please find your name on the rosters below and then find out what time your game is this week! We ask all players to arrive 20-30 minutes early so we can hand out jerseys and get the players inserted into our online rosters and gamesheets!
We did our best to work with all of the requests we received! ROSTER ARE NOT final! If teams are unfair after a few games we will tweak the teams and swap or add players to even things out! Goalies will be assigned on a weekly basis to ensure we have goalies for all games! We could use another goalie if anyone is interested!
Please be sure to check if your team plays on Wednesday or Friday! 21u games will be 3-15 minute periods this year!
Schedule Week 1
Wednesday May 25th
845pm - Team 1 vs Team 6
*Team 1 Goalie this week - Devin Derda
*Team 6 Goalie this week - David Crampton
Friday May 27th
6pm - Team 2 vs Team 5
*Team 2 Goalie this week - Devin Derda
*Team 5 goalie this week - Evan Frier
7pm - Team 3 vs Team 4
*Team 3 Goalie this week - Evan Frier
*Team 4 Goalie thid week - Elek Wittman
Team 1 -
Spenser Kiesling
Mason Claar
Jon Lozada
Andrew Malone
Kayden Mendyk
Matt Bajer
Aaron Abbata
Michael Kock
Alex Fulfaro
Goalie -
Coach -
Team 2 -
Dan Weitz
Derek Danner
Josh Carney
Gavin Baumgartner
Rory Bialy
Owen Moriarty
Donovan Hamilton
Sean Hamilton
Jacob Falter
Dan Martinek
Goalie - Jadyn Clark
Coach - George Clark
Team 3 -
Matt Lansing
Haeden Ellis
Maximus McGuire
Dabin Krakowiak
Evan Terceros
Eric Cunningham
Max Thompson
Mason Serafin
Cameron Fitch
Goalie - Evan Frier
Coach -
Team 4 -
Tim Nettina
Matt Nettina
Christian Nettina
Pat Nettina
Dom Memminger
Braeden Setteducatti
Jack Fuchs
Aidan Boyd
Josh Mancini
Goalie - Elek Wittman
Coach - Mr Nettina
Team 5 -
Colin Coogan
Cam Coogan
Koryn Kaczynski
Kirsten Kaczynski
Connor Davie
Owen Kraus
Lucas Cirino
Dan Cirino
Paul Jeras
Austin Howland
Goalie -
Coach -
Team 6 -
Jacob Vacanti
Dom Cassillo
Sam Herr
Gavyn Lyons
Peter Kieffer
Matt Bloom
Michael Bloom
Alex Tallides
Justin Turco
Lawson Wallworth
Goalie - Dan Crampton
Coach - Larry Wallworth