10u Roster and Schedule Week 1 Summer 2022
Click Here to see our 10u Roster and schedule for week 1!
May 21st, 2022 at 4:43PM
May 24th, 2022 6:02PM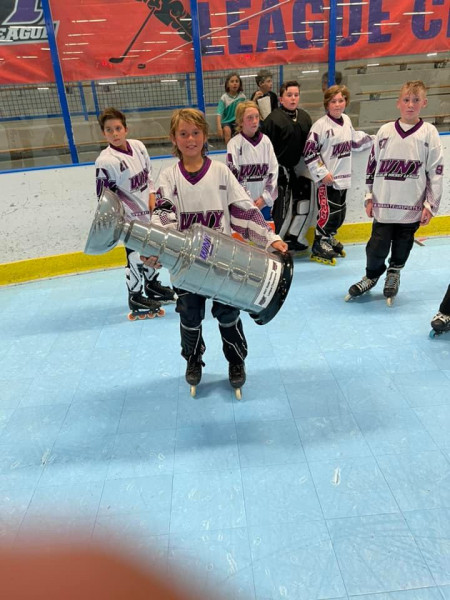 ---
Please find your name on the rosters below and then find out what time your game is this week! We ask all players to arrive 20-30 minutes early so we can hand out jerseys and get the players inserted into our online rosters and gamesheets!
We did our best to work with all of the requests we received! ROSTER ARE NOT final! If teams are unfair after a few games we will tweak the teams and swap or add players to even things out! Goalies will be assigned on a weekly basis to ensure we have goalies for all games! We could use another goalie if anyone is interested!
Please also double check the 15u division rosters as a handful of 10u players are also playing 15u!
Schedule Week 1
5pm - Team 1 vs Team 4
*Team 1 Goalie this week - Madeline Gregory
*Team 4 Goalie this week - Aiden Bryk
545pm - Team 2 vs Team 3
*Team 2 Goalie this week - Keegan Murphy
*Team 3 goalie this week - Aiden Bryk
Team 1 Roster
Landon Whitmire
Carter Swan
Jacob Mulvaugh
Grahm Mulvaugh
Peyton McCann
Sam Breitweiser
Zeagan Grimes
Izahya Ferland
Griffin Oldenburg
Gavin Oldenburg
Naomi Gregory
Zeb Zollinger
Head Coach - Jon Ferland
Assistant Coach - Justin Swan

Team 2 Roster
Austin Anticola
Daniel Colpetzer
Ryan Mendyk
Bentley Kirchgessner
Mason Vertino
Leo Reinhardt
Salvatore Burkhardt
Sekai Leatherland
Rocco Castlevetere
Dominic Bryk
Head Coach - Mike Vertino
Assistant Coach - Ken Burkhardt
Team 3 Roster -
Noah Folaron
Warner Kley
Robbie Bauer
Leo Carella
Glenn Zientara
Brennan Moran
Cameron Arbatosky
Elijah Meyer
Carter Ostrowski
Kohl Myers
Weston Myers
Head Coach - Josh Myers
Team 4 Roster -
TJ Diehl
Jackson Mcinerney
Evan Skinner
Lucas Ecshberger
Giovanni Cartone
Luciano Cartone
Cam Wright
Jack Jeffery
Thomas Barnes
Dominic Carapella
Joseph Lacapruccia
David Stefniak
Coaches - Chris Cartone
Assistant Coach - Mike Mcinerney