Summer 2023 12u Rosters
The 10u division is now the 12u Division!
May 19th, 2023 at 4:40PM
May 22nd, 2023 3:35PM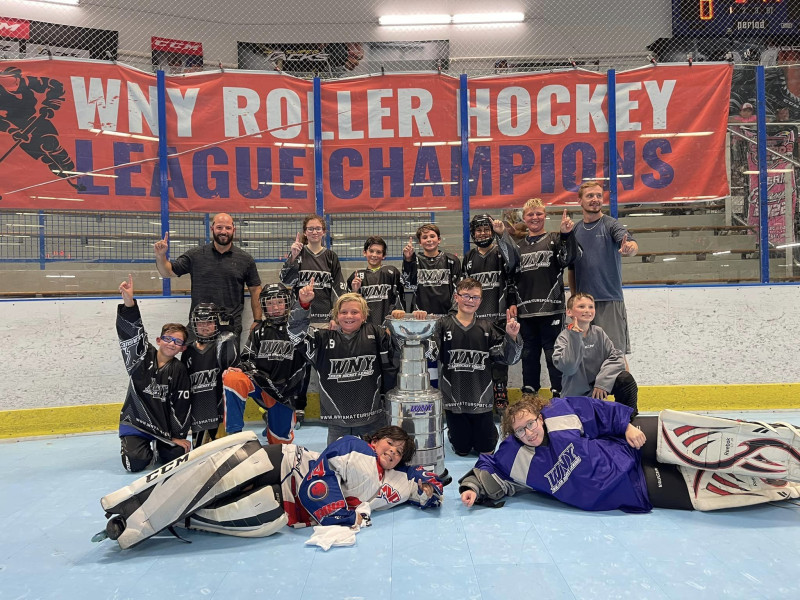 ---
We want to thank all the parents and kids who came out for our 2023 WNYRH youth league evaluations. As the rosters have grown, we appreciate a series of age ranges and skill levels. We are committed to maintaining an atmosphere the allows all skill levels to flourish and therefore have decided to adjust the 10u division to the 12u division! We are excited for the season ahead and posted are the now 12u rosters and schedule for week 1!
Please remember this is a recreational league! We pride ourselves on fun, competitive hockey! Rosters are not final and are subject to change if we think it will help even up teams! We can use some coaches, please contact Eric if you are interested in helping out on the bench for gameday!
Moving forward the schedule and stats can be found on our schedule page which you can CLICK HERE to see
Jerseys will be given out this week! Please arrive 30 minutes before your game this week! All players need to check in to grab your jersey and report your number to our staff so we can get you into the stat system!
If anyone needs wheels or bearings we have them at discounted pricing to all of our members! Players will benefit the most from wearing indoor wheels which are softer than what you wear outside!
Goalies are not assigned to teams yet! For now, we will send a goalie schedule out each week letting you know what team and time you play!
Week 1 Schedule -
4pm-5pm Skills and Drills which is an open skate to anyone that plays in our youth leagues!
5pm - Team 1 vs Team 4
Team 1 Goalie this week - Liam Chlebowski
Team 4 Goalie this week - Roman Meyer
545pm - Team 2 vs Team 3
Team 2 Goalie this week - Aiden Letteri
Team 3 Goalie this week - Jackson Meyer
Team 1
Noah Folaron
Robby Bauer
Luke Baulmer
Brennan Moran
Andrew Correa
Bentley Kirchgessner
Aidan Johnson
Myles Sutton-Bjorn
Quashawn Hoyt-Folaron
Dallas Radel
Matt Hoppel
Coach - NEED HELP
Team 2 –
Jackson Handley
Michael Carella
Leo Carella
Andrew Chase
Cam Arbatosky
Johny Fiorella
Glenn Zentura
Nolan Brady
Jackson McInerny
Wesley Oconnor
Royce Brown
Coaches - Mike McInerny + Andrew Oconnor
Team 3 –
Carter Sears
Daniel Colpetzer
Thomas Barnes
Tj Diehl
Griffin Oldenburg
Gavin Oldenburg
Josh Batt
Cole Shrader
Jack Jeffery
Lucas Eschberger
Gavin Peters
COACH - NEED HELP
Team 4 –
Justin Ciesielski
Dominic Moser
Elijah Meyer
Jaxson Waltz
Tyler Waltz
Jacob Trost
Sekai Leatherland
Skylar Miller
Lucas Kanutsu
Royce Brown
Graham Mulvaugh
Jacob Mulvaugh
Coach - Jake Meyer