FRIDAY MINOR ROSTERS POSTED
Minor Rosters & Info
May 12th, 2021 at 1:09AM
May 16th, 2021 5:35PM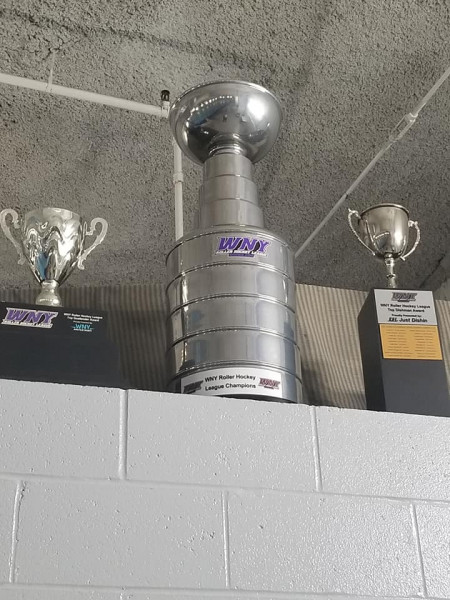 ---
Some Minor League Info (more to come)
* Games will be on Fridays between 6 & 8 and begin Friday May 28th (this may be preseason as jerseys might not be ready)
* We picked a captain for each team to organize everyone. if your team would like someone else to be captain thats fine to just let us kno. (organize ref fees, start group texts, talk to league of any issues that come up, Basically you 4 will be on the board for the minor league)
* League fee is $100 per person and that includes your specially designed wings jersey. This has to be a pretty quick process to get everyone registered and jerseys ordered. We would like your payments in by Friday May 21st. If payment isnt in by this day your spot could be replaced. You can venmo wny roller hockey or stop into rink to drop payment off.
* We need Jersey Sizes & numbers by this Friday May 14th for every player. Text 716-444-2667 with your size and number.
* Turners team will have first pick on which jerseys they want (only fair since he did design them). The 3 other captains discuss with ur team which ones you want and let us know and maybe it will work out that each team wants something different. We will post on here when we know which team is what color. (same as pro jerseys)
* We do not know which minor team is paired with what pro team yet. (colors will decide this as well) We will get together to discuss at some point soon. Pro Teams must have at least 6 players dressed per game. If they are missing more than 2 guys they have to call a guy up from their minor team for subs and can do so at any point in the season.
* Each Minor team will also have 2 or 3 alternates assigned to your team in case you need subs or if anyone decides they cant play here during this registration process.
* There will be a 9 game Regular Season and Best of 3's for Playoffs
* If anyone has decided to not play or has any other concerns please reach out to us asap so we can make arrangements.
Team #1
1. Scott Matthews
2. Randy Folaron
3. Tom Hale
4. Eric Hulford
5. Chad Moore
6. Colin Loder
7. Zach Oneil
8. Tim Turner - Captain
G - Kurt Bachert
Team #2
1. Dom Caruso - Captain
2. Alex Kotrides
3. Antonio Szpara
4. Gavin Kirkwood
5. Jordan Partyka
6. Eric Toegel
7. Brian Faraci
8. Brian Meindl
G - Emily Terranova
Team #3
1. Blaine Brock - Captain
2. Jose Cassillas
3. Jake Schiffman
4. Jonathon Tessmer
5. JT Smith
6. Jeff Welch
7. Pete Dessoye
8. Matt Depalma
G - Cody Armstrong
Team #4
1. Eric Scheck
2. Keith Piatek
3. Randy Krupski
4. Dakoda Keyes
5. Zach Bolotsky
6. Adam Brennan
7. Pat Reynolds
8. Omry Bachan - Captain
G - Nick Needham